---
Jessica Cejnar Andrews / Monday, Aug. 23 @ 6 p.m. / COVID-19
Delta Surge Continues in Del Norte; 25 Are Hospitalized, 16th Patient Dies From COVID
---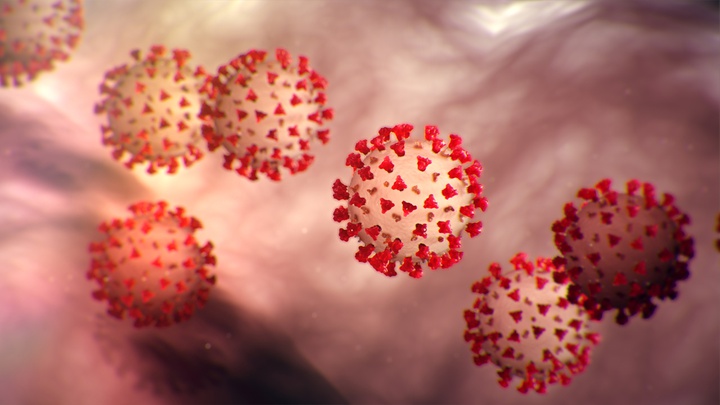 Four more people were hospitalized with COVID-19 complications and a 16th person died over the weekend as the Delta Variant continues to sweep through Del Norte County, the Public Health Branch reported Monday.
A total of 139 new COVID-19 cases were identified in the community, making for a total of 417 active cases in Del Norte County as of Monday. Twenty-five people are currently being treated for the novel coronavirus at Sutter Coast Hospital; up from 21 on Friday, according to the Public Health Branch.
Seventeen new cases among Del Norte County's incarcerated population, including Pelican Bay State Prison inmates, were also reported to the Public Health Branch on Monday.
Pelican Bay has 52 active cases among its inmate population as of Monday, according to the California Department of Corrections and Rehabilitation's Population COVID-19 Tracking web page.
There are 54 active cases among Pelican Bay staff as of Friday, according to CDCR's employee status page.
According to the California Department of Public Health, 42 percent of Del Norte County's population is fully vaccinated as of Friday, while 50.3 percent are unvaccinated.
For more information about vaccines, click here.
These new numbers come after Del Norte County's new public health officer, Dr. Aaron Stutz, sent a letter to the community, stating that the increase in cases are likely fueled by a low community vaccination rate and "more transmissible COVID variants."
On Friday, Stutz said 21 people were in the hospital for COVID, nine were requiring intensive care service, six were on ventilators and five people died in the last week.
"This is affecting all age groups — 62 percent of the hospital COVID admissions and 78 percent of the people in ICU are under 65 years old," Stutz wrote. "The medical team at Sutter Coast is seeing patients with increasingly severe illness who are requiring longer hospital stays. The vast majority of these admitted patients are unvaccinated."
Additional resources, including extra staff, have been coming to the hospital from the California Emergency Medical Services Authority, facilitated through the Del Norte Office of Emergency Services, Sutter Coast Hospital representative Ellie Popadic told the Crescent City Council last week.
A Sutter Health spokesperson could not be reached for comment on the hospital's current status Monday.
The Delta surge has also stressed Crescent City's departments, Human Resources Director Sunny Valero told the Wild Rivers Outpost on Monday. The city had 16 employees out at one time because they either tested positive for COVID-19 or they were a close contact, she said. Six are currently out, Valero told the Outpost.
Crescent City has 71 employees who staff seven departments, according to Valero.
"It's almost a third at the highest point, so it did make us short, and I know that's been throughout town — a lot of businesses restricting their hours because of shortages," she said. "We didn't have anybody test positive for COVID until July 2021. We went a long time with employees not testing positive."
The city Public Works Department has been the hardest-hit with the most people out due to COVID, Valero said. The city has a contract in place with Hemmingsen Construction to provide emergency work if necessary, though it hasn't had to call upon that contract yet, she said.
The Crescent City Police Department has also been short-staffed, though most officers are out because they came into close contact with someone testing positive, Valero said. This has resulted in officers working more overtime and Crescent City Police Chief Richard Griffin picking up shifts he wouldn't normally work, she said.
Despite staffing issues, Crescent City offices are still open to the public, Valero said. Masks are required and only one person can be in its lobbies at a time, she said.
People can also obtain permits and pay their bills online, she said.
After speaking before the Crescent City Council on Aug. 16, Stutz will give a COVID-19 update before the Del Norte County Board of Supervisors at about 10:30 a.m. Tuesday.
To participate in the meeting, click here.
---
SHARE →