---
John Ross Ferrara / Monday, April 19, 2021 @ 4:50 p.m. / Traffic
Highway 197 Closed Due to Downed Power Lines Caused By Single-Vehicle Crash
---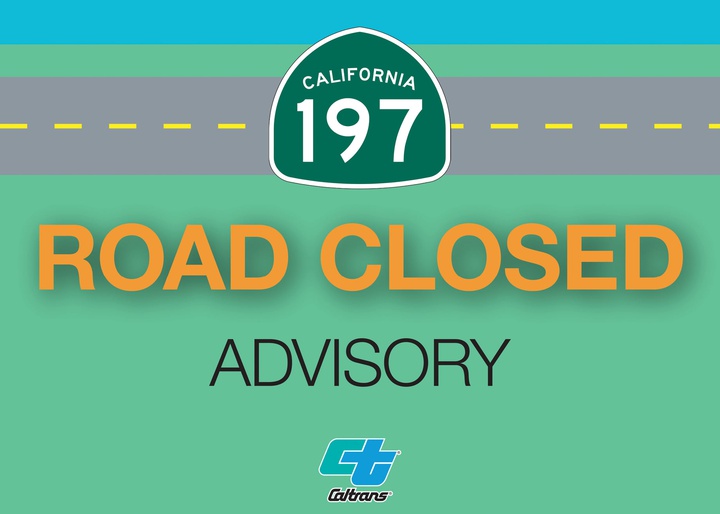 Caltrans.
Highway 197 is completely closed north of Jed Smith Lane, due to a single-vehicle crash that downed power lines in the area.
According to the California Highway Patrol incident report, the car struck a tree at approximately 3:42 p.m. and caused a power pole to fall.
An ambulance was dispatched to the scene but it's unclear if any injuries were reported as a result of the crash.
Caltrans stated on social media minutes ago that there's no estimated time for when the highway will be reopened.
---
SHARE →