---
Jessica Cejnar / Thursday, April 15 @ 2:57 p.m.
Jail Renovation Project Submitted for Consideration for Community-Funded Projects Dollars
---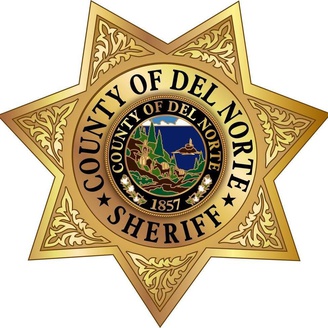 Previous
• Discussion Over Congressional Earmarks Lead to Questions About Last Chance Grade
###
Del Norte's lobbyist in Washington D.C. submitted a request for local jail renovations to be considered as Congressman Jared Huffman decides which projects should be part of upcoming appropriations bills.
However, advocate Greg Burns, of Thorn Run Partners, said there wasn't enough time to put together a "real request" for another project, a designated emergency operations center for Del Norte County.
"We're going to work over the next six to eight months to put together a more comprehensive strategy on that project request so we can make it a top priority for the next opportunity," Burns told county supervisors Tuesday. "The preliminary discussions with Huffman's office were about requests, sorting through community-funded project requests and requests related to a Surface Transportation Bill. We decided it wasn't an appropriate time to seek funding through that bill for Last Chance Grade, so we deferred on that as well."
Burns returned before the Board of Supervisors on Tuesday to follow up on potential funding opportunities for renovations to the Del Norte County Jail and the proposed emergency operations center through the Community Funded Projects process, formerly known as earmarks.
According to Burns, Huffman and other congressional representatives can submit up to 10 Community Project requests from their district to the appropriations committee. Burns said he didn't know how many requests Huffman received.
"For the jail project, we had enough information from grant application funds for that project," Burns said.
According to Del Norte County Sheriff Erik Apperson, the jail hasn't been given much attention since the last renovation project in the mid-90s. Since then, there's been a push to collaborate with the Department of Health and Human Services and the Behavioral Health Branch, making upgrades to provide better services to jail inmates necessary, he said.
"Generally we house around 100 folks and the needs can be very expensive," he said. "Facilities like jails were built under the idea that you wouldn't house anybody here for longer than a year and after a year they go to prison where there's usually a higher level of care. AB 109 happened and now people can be in jail for years and years. All of these county jails are scrambling to provide a higher level of care for their more long-term prisoners."
According to Burns, Huffman could have received hundreds of requests for funding under the Community Projects program. Requests are also submitted to senators Dianne Feinstein and Alex Padilla.
"I feel good about the requests you made. I think you all make a good compelling argument and I think it's a reasonable request that fits appropriately within the program we're seeking money from," he said.
Burns' update on the Community Funded Projects process came after a presentation from Del Norte Emergency Services Manager Kymmie Scott about the 2021 Emergency Operations Plan. During that presentation, Scott noted that the Emergency Operations Center shares space with the Crescent Fire Protection District at its station on Washington Boulevard.
"The EOC lives in boxes, which we pull out and use for an activation," she said. "As the plans have been updated, the materials and tools we use are updated in those boxes so an activation runs smoothly for us."


---
SHARE →