---
Jessica Cejnar / Thursday, April 15 @ 12:20 p.m. / COVID-19
Del Norte Evades Purple Tier; School District Plans to Open Fully Next Fall
---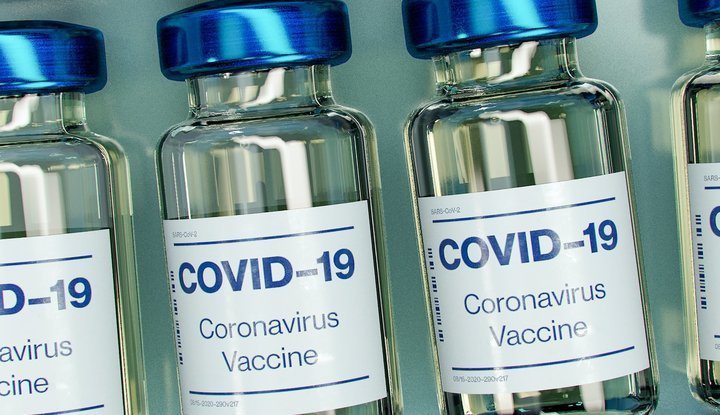 Thanks to new parameters at the state level, Del Norte will not be subject to more stringent COVID-19 restrictions, the county's public health officer announced Thursday.
Meanwhile, since California Gov. Gavin Newsom announced last week that he plans to lift most coronavirus restrictions by June 15, Del Norte County Unified School District plans to open its schools up normally starting next fall, according to Superintendent Jeff Harris.
"Right now the idea and the push really is going to be that we will start school next August in a 5-day a week, full-day format," Harris told the Wild Rivers Outpost on Tuesday. "There will definitely be some commonsense prevention steps that are put into place like continued mask wearing and recommendations of testing and immunizations, but we are anticipating a regular start to the year."
According to Dr. Warren Rehwaldt, Del Norte's public health officer, the county would have dropped into the Purple Tier had it not been for new California Department of Public Health's new criteria regarding high COVID-19 case counts, test-positivity rates and hospitalizations.
In his Thursday letter to the community, Rehwaldt said CDPH will have additional requirements for counties to move to more restrictive tiers on California's Blueprint for a Safer Economy than just its case count. There may also be more changes for small counties governing the move to less restrictive categories on the Blueprint, he said.
"Regardless, we think this means that we are not likely to drop to Purple anytime in the near future," Rehwaldt wrote.
The Purple Tier is the most restrictive on California's Blueprint for a Safer Economy, indicating there is widespread COVID-19 activity in the county. Del Norte County has been in the Red Tier, the second most restrictive tier, since February.
According to Harris, if the county were to go into the Purple Tier, there wouldn't be much of a change because schools are already open to in-person instruction and athletics are up and running. For high contact sports, additional testing may be required, but Harris said, the district had already been planning increased COVID-19 testing with the Public Health Branch.
Harris said there has been one adult-to-adult case of COVID-19 in Del Norte schools, but no cases of adult-to-child or child-to-adult cases.
Harris said he participated in a conference call Monday with other county superintendent of schools as well as Tony Thurmond, the state superintendent of schools. Though there's pressure on multiple sides to get kids back into school, Harris said there are also two extremes at play — school districts with all students back five days a week and others insisting that its kids can't come back at all.
In some cases, Harris said, though their students are back five days a week, roughly 50 percent of families indicated they weren't comfortable sending their kids back. Since the classes are only half full, those districts can have kids back all day for five days a week, Harris said.
One example was at Clovis Unified School District, which has an enrollment of 43,000 students, but about 20,000 who haven't returned to in-person instruction, Harris said.
"Here, where we have older classrooms that weren't designed to be large spaces, we've got 90 percent of our families who want to be back in person," he said. "We just don't have the space when we seat kids three feet apart. That might be 20-22 kids in a space, which is fine for kindergarten, but it does't work for a sixth-grade class at Crescent Elk or a high school class."
According to Harris, however, Newsom's announcement that the state will go back to business as usual June 15 may mean that the CDPH Blueprint for a Safer Economy will sunset then too.
"There's no indication on what the state Department of Public Health will put out as guidelines, if they even have any guidelines," Harris told the Outpost. "It's going to be a waiting game."
Though it looks like guidelines may change, Harris said the district's director of grants and community outreach, Michael Hawkins, is still working on the advocacy campaign for DNUSD to submit to the governor. Harris said they hope to have it before the DNUSD Board of Trustees next Thursday and begin collecting letters so they can get them to the state as they start developing rules for the next school year.
"Without hearing from families, without understanding the needs of small communities, we're still going to be held to whatever they think is best for Sacramento, San Diego, LA, whatever," he said.
Rehwaldt said he expects a new batch of guidance documents from CDPH next week and is asking people to check the state's COVID-19 web page for more information. This may include guidance for gatherings, weddings, graduations and other events.
In Del Norte County, Public Health staff and other medical professionals administered 12,000 COVID-19 vaccine doses and have inoculated 43 percent of the county's seniors, Rehwaldt said. He noted that the U.S. Centers for Disease Control and Prevention and the Food and Drug Administration paused use of the Janssen vaccine due to rare cases of blood clotting in young women.
"For anyone who has had this vaccine, the symptoms to watch for are severe headache, trouble breathing with or without chest pain, abdominal pain, especially sudden and severe pain, and, finally, leg pain, redness or swelling," Rehwaldt wrote. "But, having said that, everyone who has received the Janssen vaccine in our county should still recognize that this problem is extremely unlikely to occur."
The Del Norte Public Health Branch will begin using the state's My Turn online registration system for distributing vaccines starting next week.
In Del Norte County, there were eight new coronavirus cases reported to the Public Health Branch on Wednesday, making for a total of 32 active cases. One person is in the hospital currently.
There have been a total of 1,271 cases in Del Norte County and seven deaths since the pandemic began, according to the county's COVID-19 Information Hub.


Documents:
---
SHARE →