---
Jessica Cejnar / Wednesday, Sept. 16 @ 5:38 p.m.
Progress Made on U.S. 199, But Highway Still Closed
---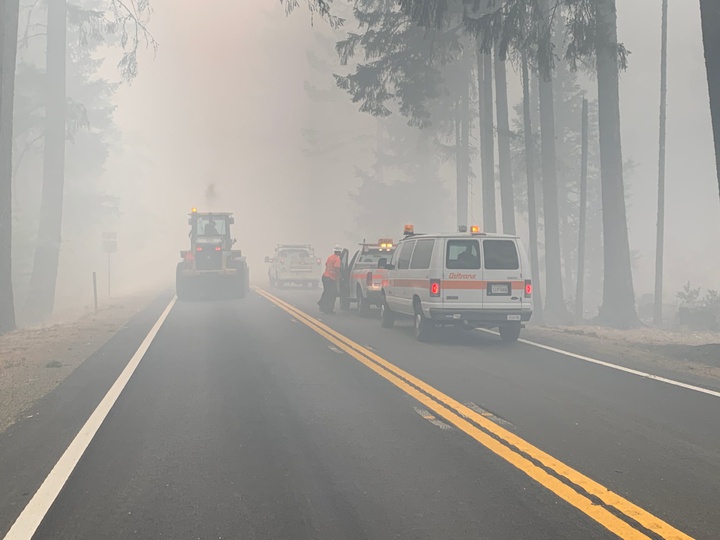 U.S. 199 is still closed between Gasquet and Cave Junction, Oregon, but Caltrans crews are working to remove hazardous trees affected by the Slater Fire.
Improved visibility have aided work crews' efforts, but there is still no estimated time of reopening the road, according to a Caltrans District 1 Facebook post.
The Slater Fire, which started on Sept. 8 near Happy Camp, has grown an estimated 148,344 acres and is 10 percent contained as of about 10:30 a.m. Wednesday, according to an InciWeb update.
Higher relative humidity was expected to contribute to calmer fire conditions today, according to InciWeb.
Near Gasquet, firelines are holding near along Knopki Road. Firefighters are working to scout control along Monkey Ridge and Oregon Mountain Road to prevent the fire's spread to communities to the southwest, according to InciWeb.
---
SHARE →