---
John Ross Ferrara / Wednesday, Oct. 21, 2020 @ 4 p.m. / Jail, Local Government
Del Norte Sheriff's Office Teams Up With Pelican Bay State Prison to Conduct Extensive Shakedown at County Jail; Here's What They Found
---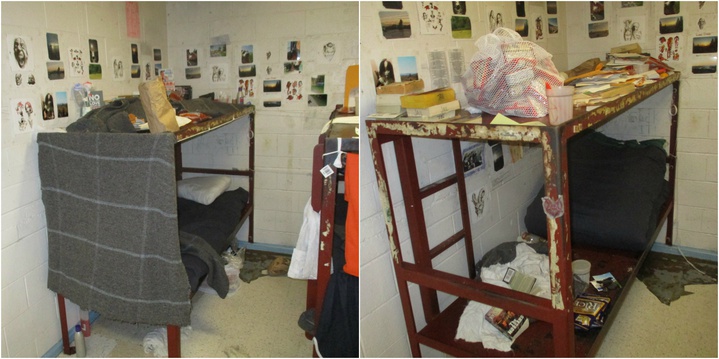 Last month, the Del Norte County Sheriff's Office teamed up with the Pelican Bay State Prison Crisis Response Team to conduct a broad search for contraband at the Del Norte County Jail.
Del Norte Sheriff Erik Apperson told the Outpost that he plans to continue these joint searches in order to make the jail a safer place.
"These searches help make the jail safer, not only for the staff but also for the inmates," Apperson said. "It also serves as a deterrent for folks considering keeping or making contraband while in custody."
Del Norte County Correctional Lt. Kyle Stevens told the Outpost that correctional deputies usually perform limited cell searches once a week. But with the help of the Pelican Bay Crisis Response Team, the staff was able to search the entire jail in one quick sweep.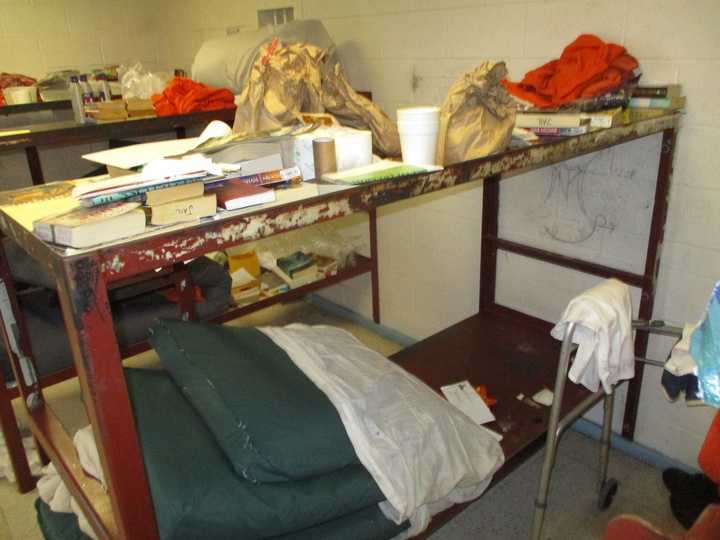 Documents obtained by the Outpost show that correctional officers seized more than 60 items during the raid, including potential weapons, incendiary devices and jailhouse hooch.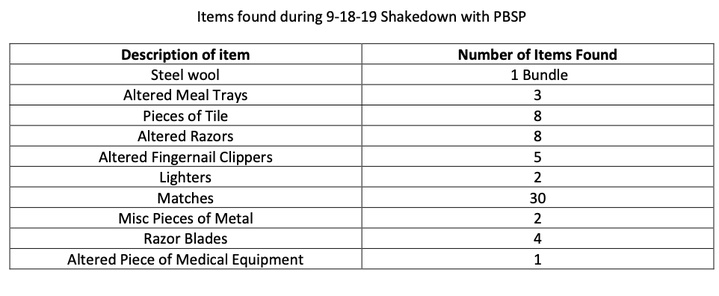 No inmates were charged with crimes as a result of the seized contraband. However, Lt. Stevens said that inmates can receive internal disciplinary action for violating the jail's rules. This discipline can include "lockdown," where an inmate is segregated from other inmates for up to three days, or inmates can receive restrictions on commissary purchases for up to seven days.
"These all vary [based on] whatever the severity of the rulebreak was," Lt. Sevens said. "Vandalism might be handled internally until it becomes a habitual issue, or the amount of damage rises to a certain level, then they might actually be charged with vandalism."
While only one inmate was found in possession of homemade alcohol, documents from the search show that "excess fruit" was a commonly seized item, as the inmates could use it to make alcohol.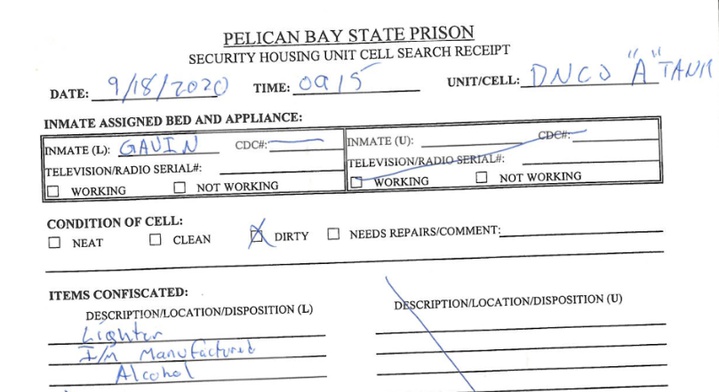 "The only food items they're allowed to keep are commissary items and food that's still sealed, so open fruit, we normally take that," Stevens said. "Especially if they stockpile oranges and apples, that is usually a red flag that there's about to be some alcohol made in the facility."
Alcohol wasn't the only drug seized during the search. Deputies also reportedly collected a stockpile of regurgitated pain pills from one inmate.
"There was an inmate that was receiving Tylenol as part of their medication," Stevens said. "He had a good 8 or 10 of them in a bag, partially dissolved. He would put them in his mouth, wait for the nurse to leave and then spit them back out into his hand."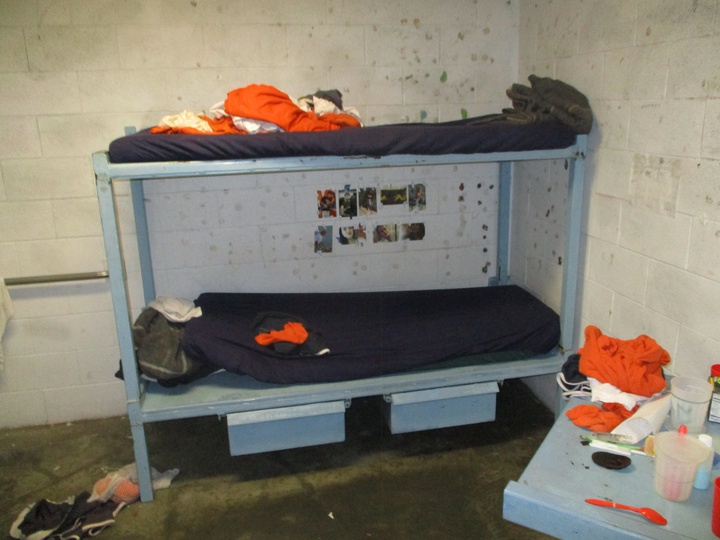 While the purpose of the shakedown was to improve jail safety, Sheriff Apperson said that the joint search also served as a useful training exercise between the two agencies and that he's already planning for the next one.
"We have scheduled two additional searches similar to this one in the near future and this is part of an overhaul we are conducting within our jail," Apperson is quoted as saying on the DNCSO Facebook page. "We are reviewing and improving policy along with practices and training."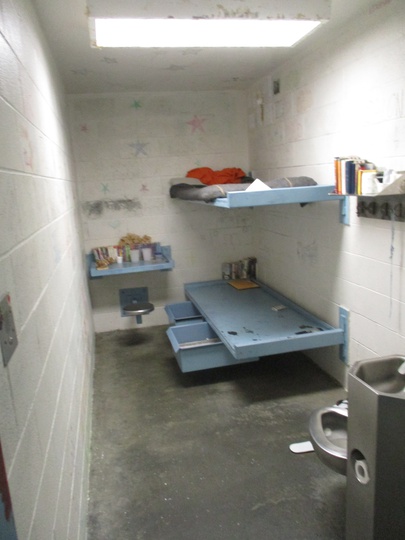 ---
SHARE →