---
John Ross Ferrara / Thursday, May 7 @ 9:15 a.m. / Crime
Machete Attack Reported at Beachfront Park; Suspect Arrested for Attempted Murder
---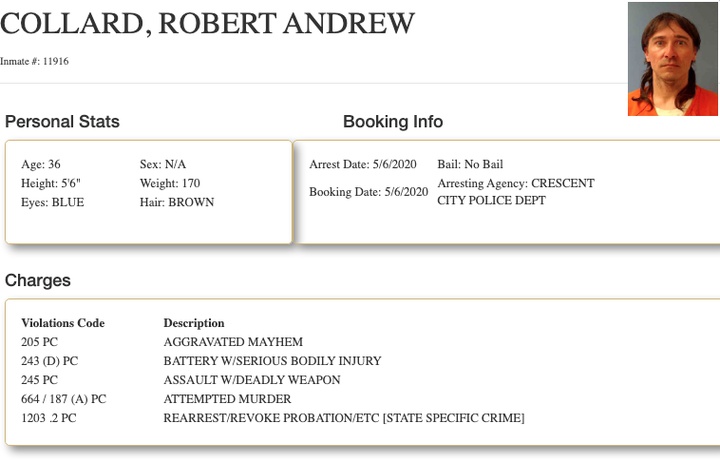 Crescent City Police Department: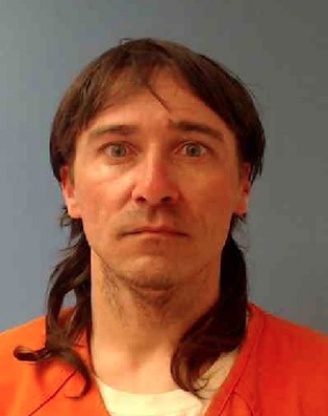 At about 4:30 p.m. last night the Crescent City Police Department responded to a report of a machete attack at beachfront park. Upon arrival Officer Balch was able to locate and detain the suspect, Robert Collard (age 36). Officer Sanders was able to locate and secure the weapon involved while Sgt. Lopez and Officer Rincon rendered first aid to the victim, and also applied a tourniquet to stop the bleeding.

The victim was transported to Sutter Coast Hospital and is in stable condition. Collard was arrested and booked at the Del Norte County Jail for Attempted Murder and Assault with a Deadly Weapon.

The case is still under investigation and will be forwarded to the Del Norte County District Attorney for review.
---
SHARE →
---