---
Jessica Cejnar / Monday, March 30 @ 1:36 p.m. / Community, Emergencies, Health, Infrastructure, Local Government
Pool Closure Continues To Prevent COVID-19 Spread
---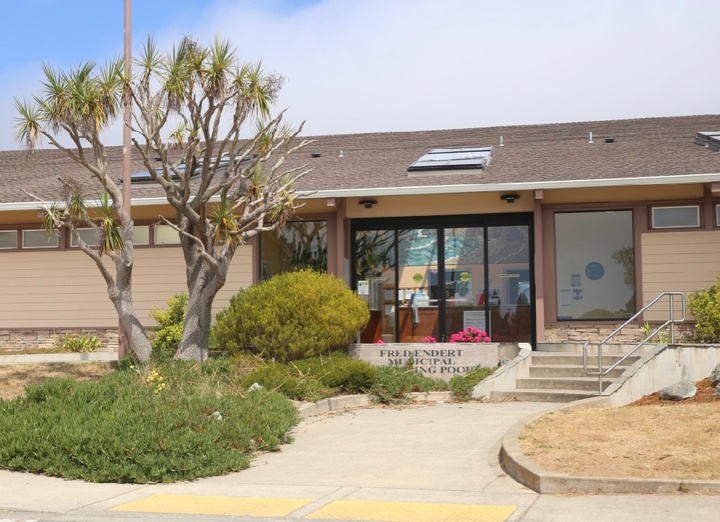 The local swimming pool will remain closed through the end of April ahead of a predicted spike in COVID-19 cases in California, though none have been confirmed in Del Norte County yet.
The Crescent City Council had been expected to revisit a March 16 decision to close the Fred Endert Municipal Pool and suspend city-sanctioned events at its regular meeting April 6. But at a special meeting Friday, City Manager Eric Wier asked Councilors to "concede" that reopening it roughly a week from now isn't prudent.
Wier said he will bring up the possibility of reopening the pool at the City Council's May 4 meeting. If something changes before then, the Council could also modify its March 16 decision as an emergency item, he said.
"I don't want to (give) false hope for anyone saying that the pool will reopen on April 6," Wier told the Council on Friday.
Wier's recommendation to keep the pool closed also includes suspending city-sanctioned events such as Live From Downtown: It's First Friday! Events at Beachfront Park and the Crescent City Cultural Center are also suspended.
This decision comes after Del Norte County's public health officer issued an order Friday barring short-term rentals at local hotels, motels, RV parks, campgrounds, beds and breakfasts and vacation rentals for the duration of the COVID-19 emergency.
Dr. Warren Rehwaldt's order also closed pools, spas and other public bathing facilites to the public. Crescent City Mayor Blake Inscore said Rehwaldt's order may have been directed at lodging facilities with swimming pools, but said he would defer to Rehwaldt's interpretation.
Inscore asked Wier to get clarity on that component of the order for the Council's April 6 meeting.
During the closure, swimming pool staff have repainted the decks and cleaned the facility, Wier said. Staff will also drain the pool and make further repairs. Wier said that most of this work is usually conducted in the autumn.
Mayor Pro Tem Heidi Kime asked Wier if the pool's shower facilities could continue to be used for those who are homeless.
"I just feel like in the midst of all this extra hand washing, we've eliminated a source of cleanliness for some people in our community," she said.
Inscore noted that he has also fielded questions about use of the showers at the swimming pool, though he said that would be a topic for a separate discussion. Inscore also said there should be clear protocols for use of those showers.
"That's why I think we need to be working with the County DHHS, public health," he said. "I don't think we should be acting independent of them. We need to allow the county to take the lead in making sure we have those protocols."
Though Del Norte County offices are closed due to the Cesar Chavez holiday, the Office of Emergency Services reported Monday that there have been no confirmed cases of COVID-19 detected. However, since testing is limited "it cannot be assumed that the virus is not present in our community," according to a Del Norte OES Facebook post.
Testing is currently restricted due to shortages of swabs and transport medium, according to OES. More expansive testing is expected to be available in Del Norte within two to three weeks, according to OES.
---
SHARE →