---
Jessica Cejnar / Monday, March 30, 2020 @ 11:31 a.m.
5-hour Stand Off At Railroad Avenue Home Ends Peacefully, Sheriff's Office Seizes Firearms
---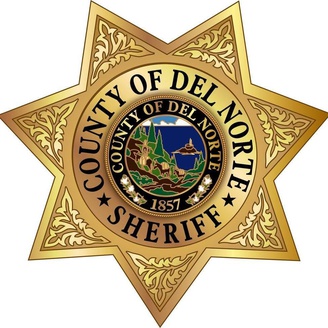 A shots fired call turned into a stand off between Del Norte County Sheriff's Deputies and an occupant on Railroad Avenue early Monday morning.
From a DNSO news release:
This morning, about 2 a.m., DNSO dispatch received multiple reports of shots being fired near the 2400 block of Railroad Avenue. Deputies arrived on scene within about five minutes.

Responding units also heard gunfire in the area and followed those sounds to a particular residence. Additional evidence was also located on scene. Deputies attempted to make contact with the occupant of the house and although he would verbally communicate, he was highly agitated and not cooperative with multiple requests to exit the residence.

A mobile incident command post was delivered by DNSO Search & Rescue and a perimeter was established around the home. Crescent CHP and the CCPD assisted. Crescent City Fire & Rescue provided equipment for lighting.

As negotiations continued with the resident, a firearm was brandished at law enforcement. An arrest warrant was requested by law enforcement and authorized by a local magistrate for the arrest of the individual.

Dialogue continued between the occupant and a DNSO negotiating team. At about 7 a.m. the individual peacefully surrendered and was taken into custody. The house was checked and found to have no other people inside of it. Firearms and other evidence were seized.

Sheriff Apperson said "I'm grateful we were able to deploy the sort of tactics and resources that allowed this event to end peacefully. I'm not only proud of, but grateful to everyone that showed up, including our dispatchers.

I'm also thankful that the individual involved ultimately chose to cooperate. It could have ended a lot differently as we were not going to simply leave. We had a job to do and it was done very well."

During the course of this incident, alerts were posted through the Del Norte County Community Alert System. Please follow the link below to take part in the alert system.
---
SHARE →