---
Jessica Cejnar / Monday, March 16 @ 8:41 p.m. / Emergencies, Health, Local Government
Crescent City Declares Local Emergency in Response to COVID-19, Closes Pool, Suspends Events Through April 6
---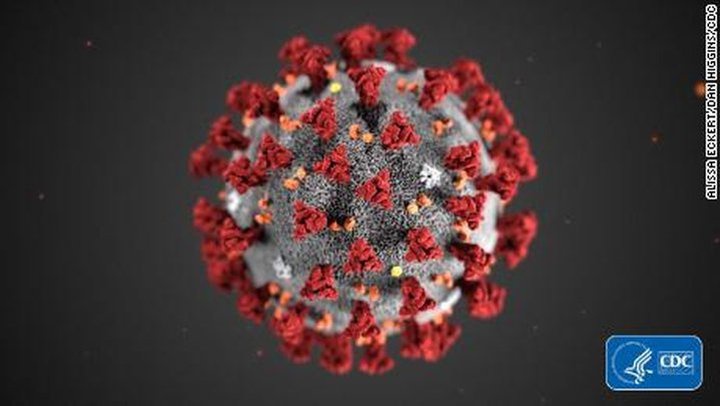 With the mayor noting that Crescent City is entering "unprecedented times," the Crescent City Council on Monday unanimously declared a local emergency in response to the COVID-19 pandemic.
In response to the novel coronavirus, the Crescent City Council also voted to close the Fred Endert Municipal Pool and suspend community events requiring city approval, including those at the Cultural Center. The Council will revisit its decision at its next meeting April 6.
In addition, for the duration of the local emergency declaration — which will be reviewed in 60 days — the city will not shut off customers' water for nonpayment.
"There are a lot of social distancing measures starting to be put in place," City Manager Eric Wier told the Council, noting that the federal government had just guidelines discouraging gatherings of more than 10 people.
"It makes common sense. If you have more healthcare resources, you're better able to care for patients that have it and fatality rates are lower if you have better resources. If this spreads and we have a giant, massive situation where people are going to be seeking healthcare, it will overwhelm our healthcare system."
Due to social distancing guidelines — which recommend a circumference of six feet around individuals — Councilor Isaiah Wright and Mayor Pro Tem Heidi Kime participated in the meeting via Zoom. The Council also took public comment via email in addition to limiting attendees at the Flynn Center to roughly 10.
According to Wier, the emergency declaration allows him to purchase goods, contract services and make temporary changes to personnel policies and agreements with local unions without seeking approval from the City Council.
According to Wier, the resolution also enables him to address personnel policies such as shift changes, use of sick time and ensuring the police, fire and public works departments can continue to provide services to residents.
Wier said this would also include providing resources to employees, such as purchasing laptops, cell phones and other resources to make working from home easier. He estimated those purchases to cost between $20,000 and $25,000. Those funds would come from all areas of the city budget, he said.
The local emergency declaration would also ensure the city is eligible to receive federal funding that may be available in response to the COVID-19 pandemic. The resolution refers to President Donald Trump's national emergency declaration on Friday, making $50 billion available to state and local governments.
Wier said Del Norte County may also declare an local emergency in the near future.
Though the emergency declaration and decision to suspend the city's water shut off policy for nonpayment happened quickly, a handful of local residents objected to closing the swimming pool.
Before the mayor opened the discussion up to the public, Wier said that his staff spoke with representatives of Northwest Physical Therapy, which indicated that they have an agreement to use a pool at a local hotel for any patients that need the water.
Meanwhile, suspending local events include Live From Downtown: It's First Friday as well as gatherings in the park like Little League and soccer, he said.
"It's hard to implement social distancing in lap swim areas," Wier said. "There are all sorts of programs with aerobics, recreation, not to mention the fact that locker rooms and public gatherings of well over 10 people."
According to Wier, if the pool did close, staff would do a "deep clean" of the facility.
County resident Mike Gomez said though he would abide by a closure if the Council decided it was necessary, he suggested that preventative measures, such as staff taking patrons' temperatures and turning them away if they're sick, would serve the community better. At 70 years old, Gomez said, he visits the pool on a daily basis.
"All the people that go there are already healthy swimmers," he said. "I ask people there already and they say, 'I hope we don't close it because how are we going to (stay) healthy?'"
Chiming into the discussion via email, Robin Hartwick said she hoped the swimming pool would stay open. She noted that the YMCA pool in Grants Pass and the Humboldt Pool are still open. She also pointed out that the recommendations against gatherings of more than 10 is for people who fall within the high risk category, which include the elderly and those with underlying health issues and compromised immune systems.
"I'm thinking the high risk would self identify and keep themselves safe as needed," Hartwick said.
Resident Douglas Suzuki noted that people who don't go to Pacific Northwest Physical Therapy rely on the swimming pool. He said in the last two to three years he's visited the pool, there are "way less" than 10 people in the locker room.
"It would be detrimental for them not to be able to go there because using the pool has less impact on their joints," he said. "Especially if they have knee surgery or hip surgery."
In response to the community's concerns, Holly Wendt, Crescent City's recreation director, said because the guidelines discourage gatherings of more than 10 people and three people work at the pool, only seven patrons could use the pool. The city doesn't currently have a way of limiting access, she said.
Wendt asked how staff would go about determining who to let use the pool and for how long and how to go about turning people away when that seven-person capacity has been reached.
"Logistically it's a harder thing to navigate than it seems to create that safety," she said.
Kime proposed closing the swimming pool until the April 6 meeting and then revisiting the decision to get the logistics Wendt mentioned worked out. She said she was less concerned about someone traveling from Brookings to use the swimming pool, but local taxpayers shouldn't be barred from the facility.
"This is an evolving situation by the minute it seems, so I don't want people to feel like we're shutting things down and we're turning people away," Kime said. "It is vital for these people to get in the water and move around and this will regress any of the rehabilitation that they have done."
Inscore echoed Kime's comments and suggested that maybe city staff should look at creative ways to accommodate the needs of those who rely on the pool for their basic health requirements.
"We could be very creative where our schedule is wiped clean, there are no events at the pool, and we look at time slots where we can staff it and provide the opportunity for seven people," Inscore said, suggesting that people could use the pool for 30 minutes or an hour at a time.
"We're talking about unprecedented decisions we're making. If there is a way for us to provide the asset safely under a very controlled setting… I do hear things being said and I would echo them personally."
When it comes to events scheduled at the Cultural Center, according to Wendt the only one impacted is CASA of Del Norte's Crystal Ball fundraiser. That event has been postponed to early fall, according to CASA's Facebook page.
In Del Norte County, two people are under investigation for COVID-19, according to the county Public Health Branch. Test results for three cases are pending, according to the Public Health Branch. The results for six cases have come back negative, according to the Public Health Branch.
The city's emergency declaration comes the day Del Norte Unified School District closed schools through its spring break, which ends April 20. Though schools are closed, DNUSD will continue to provide breakfast and lunch for its students.
Class-based instruction at Uncharted Shores Academy, a local charter school, has been suspended, though independent study continues.
The Del Norte Child Care Council has closed its after school centers at Redwood and Mary Peacock Elementary Schools. The Child Care Council's preschool, Little School of the Redwoods, has also been closed.
On Friday, the Yurok Tribe declared a state of emergency in response to COVID-19 and closed its tribal facilities, including its head starts.
The Tolowa Dee-ni' Nation has canceled its general membership, regular Tribal Council and committee and board meetings. Spring activities, including its Easter party has been cancelled. Its Howonquet Early Learning Program Center has been closed through April 17.
Though Howonquet Hall Community Center will not be open until further notice, the Tolowa Dee-ni' Nation's senior nutrition program will offer food delivery.
According to the CDC, there are 3,487 COVID-19 cases in the United States and 68 deaths with 49 states and Washington DC reporting cases.
People are urged to stay home and contact their medical provider if they're sick, according to guidelines released by the White House on Monday. The elderly and those with serious underlying health issues are advised to stay at home and keep away from other people.
---
SHARE →