---
Jessica Cejnar / Thursday, June 25 @ 3:38 p.m. / Community
Six Rivers Has Free Firewood Permits Available
---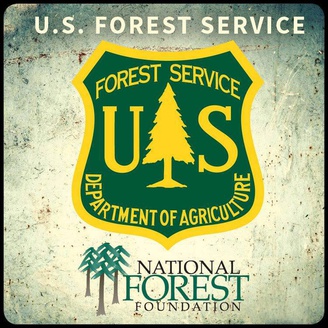 Six Rivers National Forest will issue free personal-use firewood permits through Sept. 30.
From a Thursday news release:
EUREKA, Calif. – As the impacts from COVID-19 continue to be felt across the country, the US Forest Service is committed to providing services on our public lands and doing what we can to help those in need. As such, the Six Rivers National Forest will issue free personal-use firewood permits through September 30, 2020.

Effective July 1, 2020, woodcutters will be required to hold a free personal-use firewood permit and follow all regulations within that permit. To receive a permit, call any of Six Rivers National Forest ranger district office, Monday through Friday, from 8AM to 4:30PM, beginning on July 1:

• Gasquet Ranger District: (707) 457-3131

• Orleans/Ukonom Ranger District: (530) 627-3291

• Lower Trinity Ranger District: (530) 629-2118

• Mad River Ranger District: (707) 574-6233

At this time, all permits will be mailed to requestors, so allow extra time for delivery. The permit package will include the permit, a personal-use firewood map, and firewood tags.

These permits are only valid on Six Rivers National Forest lands open to firewood cutting. With a personal-use firewood permit, up to 10 cords of firewood may be cut for personal use. Any previously obtained 2020 firewood permits will count toward the 10-cord limit. A cord is the amount of tightly piled wood in a stack four feet high by four feet wide by eight feet long.

If a 2020 firewood permit was purchased prior to COVID-19 office closures, the permit remains valid and can be used until the termination date of the permit. Additional information, including maps, may be found at www.fs.usda.gov/main/srnf/passes-permits/forestproducts.

It is the responsibility of the permit holder to be aware of the daily firewood-cutting restrictions in effect. Firewood-cutting restriction information can be obtained by calling (707) 441-3665 or visiting www.fs.usda.gov/goto/srnf/firewood-pal.
---
SHARE →