---
Jessica Cejnar / Friday, July 24 @ 6:07 p.m.
Three New COVID-19 Cases Connected to Prison; DN's Total Number of Active Cases Drops To 13
---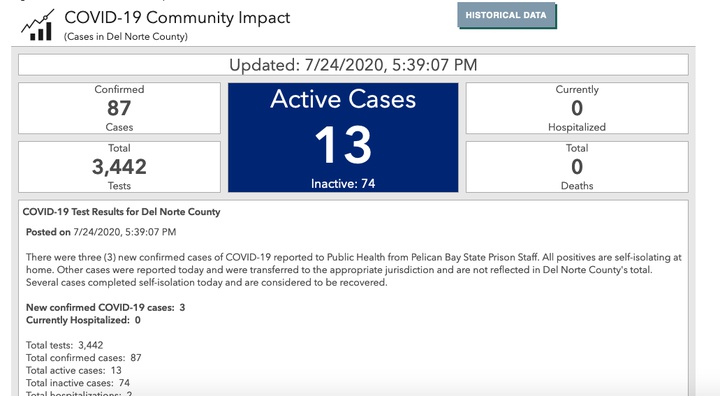 Three new COVID-19 cases reported Friday have been traced to Pelican Bay State Prison, though Del Norte County's total number of active cases has decreased.
Several cases have completed their self-isolation period and are considered recovered, the Public Health Branch reported Friday.
There are a total of 13 active cases in Del Norte County as of 5:39 p.m. Friday. Other cases were reported, but are connected with another jurisdiction and do not reflect Del Norte County's numbers, the Public Health Branch reported.
Curry County currently has four active COVID-19 cases, its Office of Emergency Management reported Friday.
---
SHARE →