---
Jessica Cejnar / Thursday, Jan. 30 @ 4:49 p.m. / Crime
Entry Of Plea In Smithson Sex Assault Case Continued; Alleged Victim Was 13 Years Old, According to Court Complaint
---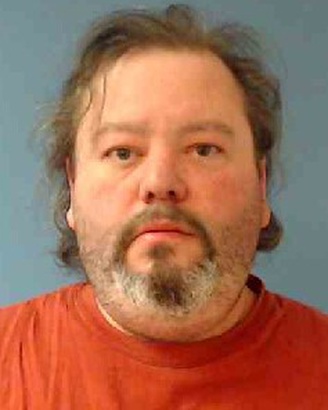 Note: This story describes alleged acts of sexual abuse.
A charter school custodian charged with sexual misconduct with a minor has yet to enter a plea, though he appeared before a Del Norte County judge for the second time Thursday.
Daniel Aiken Smithson, 41, is scheduled to enter a plea on Feb. 7. Appearing before Judge William Follett on Thursday, Smithson's attorney, George Mavris, asked to postpone the entry of plea and bail review hearings so he could discuss the case with his client.
Smithson, who has worked at Uncharted Shores Academy for about six years, is currently housed at the Del Norte County Jail. His bail is set at $500,000, according to the Del Norte County Sheriff's Office.
Smithson has worked as a custodian at Uncharted Shores Academy for about six years. According to the charter school's website, he also teaches electives, art, chess and is involved in the Dungeons and Dragons program.
Smithson faces three counts of committing a lewd act upon a child; two counts of sexual penetration by a foreign object; two counts of oral copulation of a child under 14; and using a minor for sex acts.
The alleged crimes took place between Feb. 1 and May 1, 2019, according to the court complaint. The alleged victim was 13 at the time, according to the complaint.
The complaint alleges that Smithson touched the victim's breast area and vagina and allegedly had her touch his penis. The complaint also alleges that Smithson sexually penetrated the victim and committed an act of oral copulation.
Smithson also allegedly charged with using a minor for sex acts that involve posing or modeling for the purposes of "preparing a film, photograph, negative or slides," according to the complaint.
Smithson will have to register as a sex offender if convicted, according to the complaint.
Smithson has been placed on administrative leave from Uncharted Shores Academy, according to the school's executive director, Margie Rouge. Rouge told the Outpost on Monday that the charges against Smithson do not involve the school or children at the school. She also confirmed Monday that Daniel Smithson is the son of Shari Smithson, the school's education director.
Daniel Smithson is expected to be back in court at 1:10 p.m. Feb. 7.
---
SHARE →