---
Jessica Cejnar / Thursday, Jan. 30, 2020 @ 5:51 p.m. / Community, Local Government
Del Norte County Sheriff Seeks To Resurrect K9 Program
---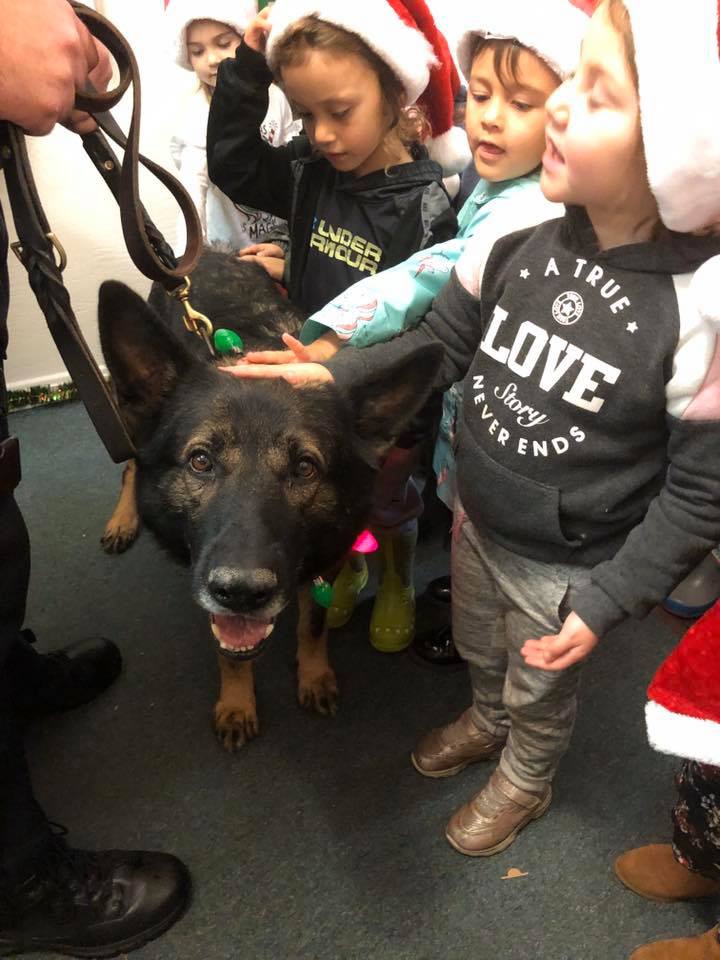 Erik Apperson wants to make dogs part of his jail staff and says he will be "as successful as I possibly can" to raise the money to make that happen.
Influenced by Pelican Bay State Prison, the Del Norte County Sheriff says a K9 program will be an effective way to prevent contraband from trickling into the jail. Contraband can start a commerce system within the correctional facility, he said, leading to abuse and behavioral issues that puts his officers and other inmates' safety at risk.
Once they hear there's a drug detection dog at the jail, inmates and potential inmates may not even try to bring contraband into the facility, Apperson told the Wild Rivers Outpost on Tuesday.
"Other people who do try are going to get caught," he said. "My job is to provide the safest possible environment for my staff and those in custody. Calling in the help of a K9 allows me to do that."
County supervisors Tuesday unanimously supported Apperson's request to reactivate the Sheriff Canine Program.
According to Apperson's staff report, the program became active in 2006 and has been dormant since its last narcotics-trained canine, Ronin, retired in 2013. In his report, Apperson argued that not only will a dog benefit the jail, it would help his deputies serve warrant and conduct crime scene investigations.
According to the report, the average annual budget for the dogs and their training is an estimated $7,500 per pooch. The money to support the program will come from donations, the sheriff's narcotic fund and a Methamphetamine Enforcement grant, according to the report.
"When I was at the police department I did not operate a K9, but I managed the K9 program," Apperson told supervisors, referring to his career as a sergeant with the Crescent City Police Department.
"It is great for staff because it provides lateral movement outside of promotional movement. More importantly, it provides a higher level of service to the community."
Apperson told supervisors that he'd like to obtain three dogs for his department, which he estimated would cost about $60,000. He told the Outpost that plans for fundraising are "up in the air," but he thinks the public will support the idea.
"Monetarily, the responsibility associated with a K9 program is nominal compared to the results you get," Apperson told the Outpost.
To resurrect the program, county administration will have to amend a memorandum of understanding with the Del Norte County Sheriff's Employees Association, according to County Administrative Officer Jay Sarina.
The Crescent City Police Department recently said goodbye to one of its K9 officers earlier this month. The Crescent City Council honored Django and his partner, Officer Gene Votruba, for their service on Jan. 21. Votruba retired after 12 years of working with the Crescent City Police Department.
CCPD has another K9 officer on its roster, K9 Kai.
---
SHARE →