---
Jon Alexander / Saturday, Feb. 15 @ 7 a.m. / Angels and Desperados
ANGELS and DESPERADOS: The Lying, Cheating, Houston Astros, or How I Didn't Get Outta the Church on Time
---
Back in October of 2018, I wrote this article below, a paean to my beloved second religion, baseball, extolling the pure beauty of the game and how its best, and not-so-best, players could rise above the mediocrity of their talent and souls and, like winged saints, do god-like feats.
The underdog Houston Astros, their names indelibly etched into the score books of time and memory -- Marwin Gonzalez, Carlos Correa, Cameron Maybin, George Springer, Alex Bregman and Jose Altuve, to name but a few of the defiled.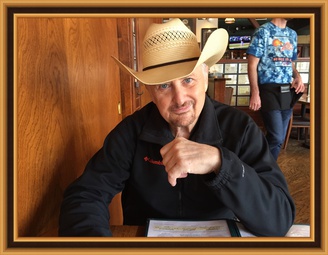 At the time, I and every other like minded baseball fan, indeed lover, was completely unaware that back deep in the recesses of the shadowy caverns beneath the bleachers, the Astros had hired tech-savvy men to telescopically capture the opposing catcher's signs, then, in milliseconds, relay those catcher's signs to the batter, allowing them to know what type of pitch was coming, giving the batter tremendous advantage.
One has only to read the article below, which I wrote about Game Two of the 2017 World Series, memorializing the sheer joy, exhilaration, hope, prayer and belief-in-the underdog, to know the outright sense of heartbreak, betrayal, anger and disgust I feel at this very moment, for all of them, who now feel that a few brief apologies, like so few tarnished coins cast at the feet of a cankered whore, might bring them anywhere back near the altar.
###
The Church of Baseball
It is Life itself. It is born in the early Spring, matures in the Summer sun, coming to full ripeness in the Fall, before dying at the edge of Winter. And then, returning to rebirth the following Spring. It's the smell of new mown grass and the oil on the glove your Dad taught you to apply. It's the crack of maple or ash against hided cork and the raspberry you sported after the season's first slide. It's name is Baseball and it is my second religion.
As the inimitable and irrepressible Annie Savoy announced in the classic baseball movie "Bull Durham":
I believe in the church of baseball. I've tried all the other major religions, and most of the minor ones. I've worshipped Buddha, Allah, Brahma, trees, mushrooms and Isadora Duncan. I know things. For instance, there are 108 rosary beads in a Catholic rosary and there are 108 stitches in a baseball. When I learned that, I gave Jesus a chance. But it just didn't work out for me. The Lord laid too much guilt on me. I prefer metaphysics to theology. You see, there's no guilt in baseball, and it's never boring.
Don't get me wrong, I still accept Jesus, but don't see any problem in having a Plan B, ace in the pen. Of course, there's that "boring" moniker I hear too often, usually by the same folks who'd rather see a slam dunk or an Odell Beckham circus catch for a TD than a beautifully executed back-door layup or a Steeler goal-line stand. I understand we live in a place and time where it's all about scoring with foreplay getting a back seat, but try having Odell or LeBron hit a Clayton Kershaw low and away curve or an Aroldis Chapman 105 m.p.h., high and tight fast ball and you catch my drift.
I hear some say that the NFL and pro football are really America's National Pastime. To that nonsense, I can only offer up die-hard Cub fan columnist George Will's retort in characterizing pro football as "Gang violence, punctuated by committee meetings."
My dad was born on the south side of Chicago and by birthright became a "Southsider" White Sox fan. Although only 2 years old at the time of the infamous Black Sox Scandal of '19, it was a dark memory for anyone remotely alive at the time living in the shadow of gambler Arnold Rothstein's alleged bribing of 8 Sox players to throw the 1919 World Series. I say "alleged," because left-fielder "Shoeless" Joe Jackson hit .375 for the Series, collecting a record 12 hits, committing no errors and throwing out one Reds player at home plate. He was banned for life and only managed to re-emerge a ghost in Ray Kinsella's Iowa corn field in 1989. More on that later.
As for my father, he was a brooding, at times threatening, presence in my life. He left for work in the dark and returned in the dark, working in the factories and power plants that eventually brought his slow death of mesothelioma. That said, he loved baseball. I recall his coaching our Little League expansion team, the Rough Riders. Made up of all 8 year olds, we went a disparaging 0 and 20 in our first season, having been the recipient of the 10-run deficit, "mercy rule" in 12 of those game -- games in which my old man took every player to the Colony Luncheonette for ice cream sodas afterwards. He instilled in us two rules of Life: One, that you never quit and two, you never forget Rule Number One.
He had no difficulty pulling off the belt to "hide me" when my somewhat allergic reaction to authority presented itself, which was only exacerbated later by our differences on Richard Nixon, Viet Nam, long hair and the G--damned guitar. That said, the spring and summer nights often saw a post-dinner ritual, when I would hear "Hey Yash, you wanna throw the ball," and all that enmity and father-son antagonism was forgotten, the statute of limitations on bed time extended and we'd be out under the streetlight on Deerfield Drive playing catch.
Years later, just after he died, sadly with much left unsaid between us, I took a date to see "Field of Dreams," a baseball movie about a young Iowa farmer named Ray who heard a voice telling him to plow down his corn field and build a ball field, the Voice saying, "If you build it, he will come." Against town ridicule and eminent foreclosure, Ray Kinsella plows his corn under, bringing back the banned White Sox of 1919, including the ghost of Shoeless Joe Jackson. At the movies end, the day entering the gloaming, Ray Kinsella sees the ghost of his father removing his catcher's gear, while assuring him that there is a Heaven, "It's the place where dreams come true." As his father begins walking to the outfield and the cornfield beyond where the other ghosts have gone, Ray Kinsella hesitates and stammers out, "Hey … Dad? You wanna have a catch?" "I'd like that," John Kinsella replies as they begin to toss the ball.
At that time, the Laguna Niguel theatre I'm in hosts a noticeable number of sniffles and cleared throats, predominantly of guys, me not alone among them. As I brushed away a tear, the kid in front of us with his father turns and, seeing me do that, announces loudly to the silent theatre, "Hey Dad, the guy behind us is cryin'!" With no embarrassment or hesitation, it was so and occurs to this day when I see that movie and the mist invariably rolls in.
As time and the record reflects, on a sultry Wednesday night, November 1, the underdog Houston Astros won the 2017 World Series. Early on, the vast majority of the pundits had picked the Dodgers to win in 5 or 6 games. Cited was the strength of their pitching, led by starter Clayton Kershaw and reliever Kenley Jansen. The Dodgers hitting allegedly matched up with the Astro's, whose relief pitching was second only to a can of gasoline.
But I beg to differ and will tell you that the Series was decided days before in Game 2.
Through 7 innings, it all added up to going the Dodgers' way -- just as the numbers, stats and moneyball quantum theory said it should. With Mariano Rivera look-a-like Kenley Jansen coming in to close it out, it was a lock. Jansen had been 41 for 42 in save opportunities this year and the Dodgers 98-0 after taking a lead into the 8th inning. You had to go back to 2016 to find a home run hit off their ace. The game was over. Except no one told the Astros.
In the 8th, an elongated Yasiel Puig dove for an Alex Bregman line drive that mortal beings aren't supposed to catch. The ball nicked off Puig's glove, allowing the Astro's to score, bringing them one run closer to tying the game. Then in the 9th, Jansen threw his signature slider to Marwin Gonzalez, only to see it sail into the bleachers of Blue Heaven, tying the game.
In the top of the 10th, the Astro's got back to back homers from Carlos Correa and Jose Altuve to take a 5-3 lead. Then in the bottom of the 10th, the Dodgers roared back on the strength of a Yasiel Puig homer to knot the game at 5.
In the top of the 11th, the Stros, refusing to die in the L.A. heat and smoke, Cameron Maybin lead off with a single, immediately stealing second (and getting me and America a free taco from Taco Bell). Next came George Springer, who'd gone 0-4 in Game One, destroying a Brandon McCarthy fast ball to put the Astro's back on top 7-5.
In the bottom of the 11th, Charlie Culbertson hit a two out solo homer, but it wasn't enough, as the Astros stole one they weren't supposed to in the torrid confines of Chavez Ravine.
Yes, history will record that the Astro's went on to win the Series in 7, on a torrid Wednesday night in November, 2017. That said, I think, I knew they won it in Game Two, a night when they faced the best team on paper and, inning after inning, refused to die. It was a game that defined who they were, to all who watched and themselves and rivaled the greatest Series game ever played, Game 6 of the '75 Series between the Red Sox and Cincinnati Reds.
And once again, I returned to Field of Dreams and the Terrance Mann character of James Earl Jones:
The one constant through all the years, Ray, has been baseball. America has rolled by like an army of steamrollers. It has been erased like a blackboard, rebuilt and erased again. But baseball has marked the time. This field, this game: it's part of our past, Ray. It reminds us of all that once was good and could be again.
I look around my country these days, then back to that Wednesday night and know this must be true. It must.
I watched as the Astros celebrated their first World Series appearance and win. And somewhere in the background, you could hear Tug McGraw's immortal words for his '69 Amazin' Mets, "Ya gotta believe." And I do.
No, nothing in this life is guaranteed -- not even death or taxes, if you believe. Once again, the magic of this game showed that to me and Friday night, as I drifted off to sleep, I swear I could hear my Dad yelling out from the garage, "Hey Yash, you wanna throw the ball?" And moments later, we were out under that streetlight on Deerfield Avenue playing catch.
###
Jon Alexander lives in Crescent City. Angels and Desperados now appears each Saturday in the Wild Rivers Outpost. Jon can be reached at jonalexanderlaw@yahoo.com.
---
SHARE →
---