---
Jessica Cejnar / Wednesday, Oct. 9, 2019 @ 1:05 p.m. / Infrastructure, Weather
Though 800,000 PG&E Customers Are Without Power, Pac Power Says Electricity Shut Off Not Planned For Del Norte
---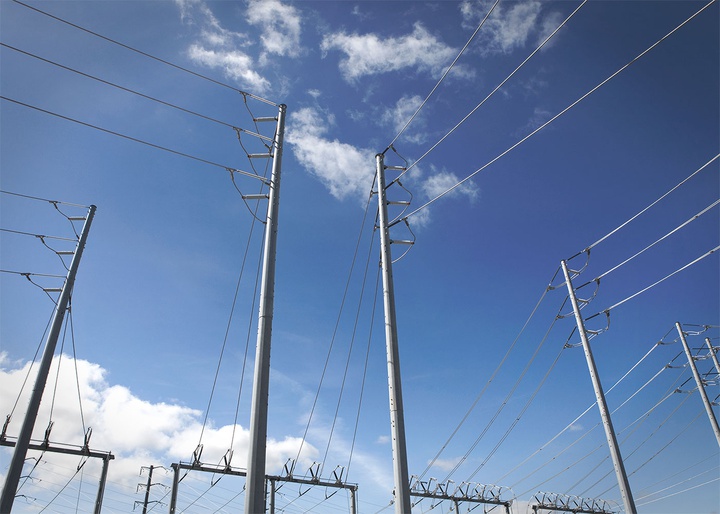 Humboldt County may be without power for up to five days as Pacific Gas and Electric attempts to avoid wildfires, but the lights should stay on in Del Norte County this evening.
Weather conditions in Pacific Power's California service area do not call for a public power shutoff, utility spokesman Drew Hanson told the Wild Rivers Outpost on Wednesday.
The utility's crew continues to monitor weather conditions and will update customers through email, phone and other channels, but shutting off power to Del Norte, Siskiyou and Modoc counties isn't warranted currently, Hanson said.
"It's kind of a situational thing, it varies from location to location," he told WRO. "We're looking at how we can impact as few customers as possible. To this date, since we adopted to this practice prior to this wildfire season, we have not initiated a public safety power shut off."
PG&E cut power to more than 800,000 customers across Northern California early Wednesday morning, the Lost Coast Outpost reported. The hope is to prevent any wildfires sparked by dry windy conditions occurring across the state.
The blackout impacts a total of 34 counties in the Golden State and is the biggest power shutdown so far, the Los Angeles Times reported. The Times reported that Southern California Edison announced that it may cut off power to more than 106,000 customers in Southern California due to potentially strong Santa Ana winds.
According to Hanson, weather conditions that may prompt Pacific Power to initiate a public safety power shut off include extremely low humidity on the ground and in the air, high temperatures and sustained high wind gusts. But, he said, no single factor would determine if cutting the electricity to its equipment would be necessary.
"If there was an area that might be in a public safety power shut off watch, if weather patterns were trending towards one, we would bring in additional crews and would be monitoring the situation," Hanson said. "What we're looking for is if brush and other debris is being blown into lines, which is what we want to avoid during extreme fire weather."
Cutting the power to avoid a wildfire would also be taken as a last resort, Hanson said. Pacific Power has been clearing vegetation away from its power lines and power poles, Hanson said, and has increased facility inspections in high risk areas. The utility has also established additional weather stations to monitor conditions, he said.
Meanwhile, the Del Norte Office of Emergency Services have been listening to regional and state calls and is in close communication with Humboldt County, said Emergency Services Manager Kymmie Scott.
"We have had no cascading impacts here," Scott told WRO. "I wanted to make sure we wouldn't suffer communication issues, refueling issues, etc., because of lifelines that run south. At this point, we are being assured that we will not be impacted in those ways."
Scott said Del Norte's Emergency Operations Center team will meet on Thursday evening to review what other communities are going through and update local plans based on what they learn.
---
SHARE →