---
Jessica Cejnar / Monday, Oct. 28, 2019 @ 3:03 p.m. / Roads
(Update) Bodies Recovered From Oct. 15 Wreck On U.S. 199 Identified
---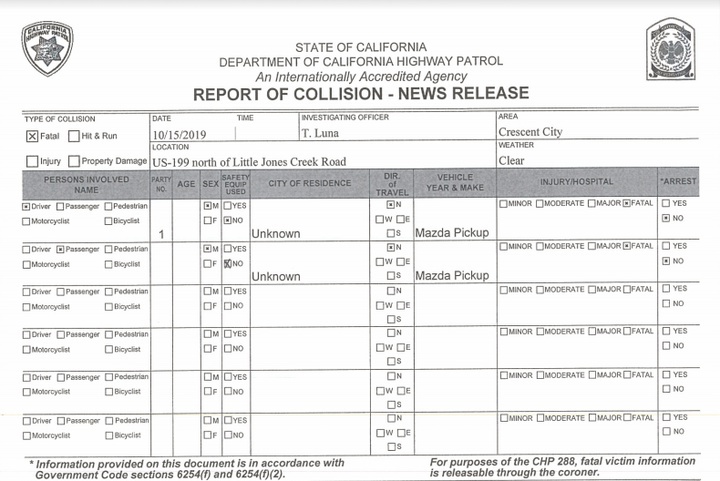 Law enforcement has released the names of two men whose bodies were found in a pickup truck down an embankment on U.S. 199 at about 8:40 a.m. Oct. 15.
The bodies of Roland Robertson, 67, and Travis Lea, 44, were recovered after California Highway Patrol responded to a call that Robertson's pickup truck was over the side north of Little Jones Creek Road.
According to a CHP press release, the Mazda truck was traveling northbound on U.S. 199, drifted to the right, ran off the road and hit a tree.
On Oct. 15, CHP Officer Brandy Gonzalez told the Wild Rivers Outpost that a Caltrans worker discovered the vehicle after noticing a bent road marker about 2 miles east of Patrick Creek Lodge.
---
SHARE →