---
John Ross Ferrara / Tuesday, Nov. 26, 2019 @ 3:47 p.m. / Weather
(VIDEO) Violent Wind Tears Apart Crescent Ace Hardware's Roof, CHP Hits the Record Button
---
Powerful winds are laying waste to trees, power lines and property across Del Norte County.
The Crescent City City California Highway Patrol office shared the above video of winds decimating the roof of Crescent Ace Hardware on the 800 block of Washington Boulevard, blowing debris into the CHP parking lot.
"We're not in Kansas anymore Toto!!" the local CHP office stated on social media. "Do not underestimate the power of this storm! Stay home and do not travel unless necessary. Ace Hardware's roof peeling off and coming into our back parking lot."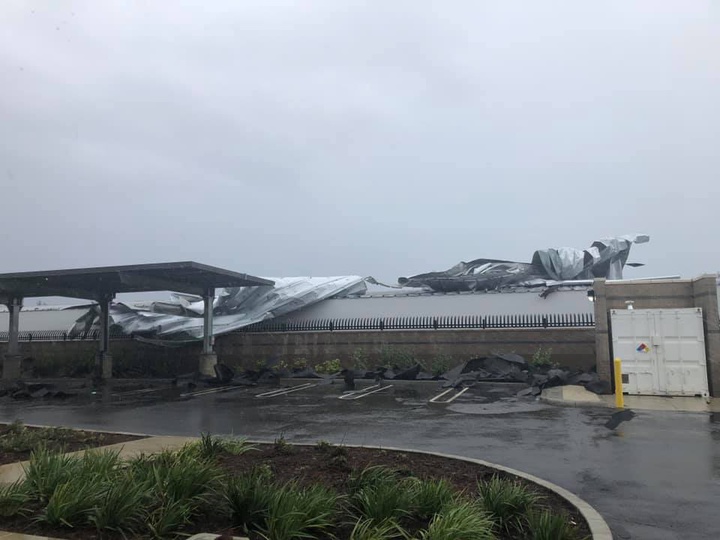 CHP spokeswoman Brandy Gonzalez said officers are out handling a plethora of traffic issues since a "bomb cyclone" came ashore this morning. Issues include trees down, power lines down, debris in the road and traffic collisions, she told the Wild Rivers Outpost. "If people can stay home, that's the best thing for them to do," Gonzalez said.
Pacific Power spokesperson Tom Gaunt told the Outpost's Jessica Cejnar moments ago that roughly 2,700 customers are curretnly without power in the greater Crescent City area.
Gaunt said that electricity outages have been scattered throughout the region, including roughly 1,000 customers without power along U.S. 101, 400 households without electricity between the Del Norte County Regional Airport and the Northcrest-Lake Earl Drive areas, and about 150 customers in the southern part of Crescent City near Ocean World.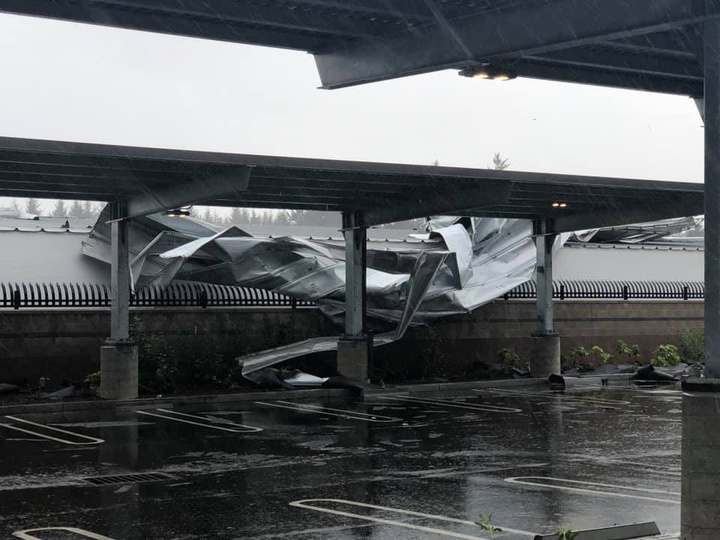 "It all came up in the last hour," he said, adding that roughly 500 customers were experiencing outages before the number jumped to 2,700. "It tells us the wind has come ashore."
People may also be experiencing brief outages for several minutes at a time. Gaunt said those are likely due to the system re-routing and rebalancing itself.
---
SHARE →