---
Jessica Cejnar / Tuesday, Aug. 13, 2019 @ 5:42 p.m. / Community, Local Government
Gitlin Balks at Allocation for Clean and Sober Program, Raises Staging Area For Homeless Idea Again
---
After receiving a list of county-owned properties to be considered for a "staging area" for the homeless, Del Norte County District 1 Supervisor Roger Gitlin voted against allocating $15,000 in state dollars for clean and sober housing in Crescent City.
The Del Norte County Board of Supervisors on Tuesday voted 3-2 in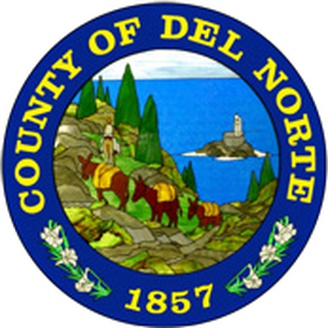 favor of an agreement to Oxford House Lost Coast to provide clean and sober residential services from July 1, 2018 through June 30, 2020. According to Heather Snow, director of the Department of Health and Human Services, the $15,000 would be used to pay rent for the program.
Gitlin and District 5 Supervisor Bob Berkowitz dissented.
According to the agreement, Oxford House Lost Coast, part of the Oxford House umbrella nonprofit organization, will be located on the 1100 block of 8th Street in Crescent City. Though Oxford House Lost Coast is part of a larger nonprofit organization, Snow said each operates independently of the other.
Snow noted that the contract the Board of Supervisors was asked to consider on Tuesday is like other Oxford House agreements they voted on in the past. The most recent Oxford House agreement to go before supervisors was in April, she said.
Gitlin noted that two other Oxford House programs are located in close proximity to the one he and his colleagues were asked to consider on Tuesday. He said he also read through the Oxford House manual, which states that tenants pay their own way in the program, and said he's troubled by what he sees as the state sponsoring "a stigmatization of an immediate areas with these safe and sober houses."
"How many is enough?" Gitlin asked. "I think there has to be some consideration for the neighborhood for which these types of properties are utilized. This the third within a half mile of one another, I'm very troubled by it."
According to Gitlin, the county's agreement to use state dollars to pay for the Oxford House Lost Coast's rent is a stand-alone issue that doesn't exist in Bakersfield, which has a number of Oxford House properties. Oxford House clients in that community pays their own way, he said.
Snow argued that a program like the Oxford House offers initial help to individuals to become self sufficient.
"As with many of our assistance programs, the goal is for the person to become self sufficient. That's not always possible in the beginning," Snow said. "Eventually clients do get jobs and pay their own rent when they're able to or they get disability benefits that assist them. In the meantime we're working with them toward sustaining some sort of regular income so they can do that."
Snow invited Gitlin and other supervisors to attend the county's drug court and integrated treatment court programs to hear from those who struggle with addiction and hear their success stories.
Gitlin's colleague, District 3 Supervisor Chris Howard brought up unfounded rumors against another Oxford House program about two years ago that prostitution was occurring there. The clients and residents of that program were embarrassed, Howard said. An investigation into the program revealed that the rumors were unfounded, he said.
"What happened two years ago with implying this house was a house of prostitution helped to stigmatize these people," Howard said. "I'm still not following the argument that is being made. The program continues to leverage valuable resources to get folks off the street and get cleaned up so as not to be a blight on the community."
Before he argued against allocating state dollars to the Oxford House program, Gitlin asked that a list of unused or vacant county properties be studied and reviewed.
"The purpose of generating this list is to satisfy the Appeals Court order to provide alternate housing opportunities," he said. "It's the first step in offering an alternative to those that are publicly camping in our iconic areas along Howe Drive, Beachfront Park and other areas, which has become problematic."
The Appeals Court order Gitlin referred to is a September 2018 9th Circuit Court of Appeals ruling in Martin v. the City of Boise that prosecuting homeless persons for sleeping in public areas violates their constitutional rights.
On Tuesday, County Counsel Elizabeth Cable said the ruling was not a court order, it was an interpretation of the U.S. Constitution.
"We're not ordered to do anything," she said. "The court decision is just (getting) people to think about homelessness and solutions."
According to Gitlin, however, local law enforcement is respecting and adhering to the Appeals Court ruling. He said he hopes to provide an area where the homeless will be able to camp and get services as an "alternative to our present condition."
"What is manifesting is a condition that has a lot of collateral issues that's gone way beyond resting and sleeping on public property," Gitlin said.
Board Chair Lori Cowan, however, said the county can't just provide a piece of land and tell the homeless "hey go there."
"We're working with Our Daily Bread to get them to open 24-hours," Cowan said, referring to Our Daily Bread Ministries, which is using a grant to open a 24-hour shelter.
Cowan also brought up Housing Tools, a consultant tasked by the county of identifying properties and working with the community to determine what kind of permanent supportive housing program would be suitable. The county hired the firm with $75,000 in state No PLace Like Home dollars.
Meanwhile, a representative of Rogue Retreat, a homeless shelter program in Medford, will be making a presentation to the Del Norte County Board of Supervisors next month, Cowan said.
"I've said this over and over again, it's not a county problem, we're all trying to work together with our nonprofits," she said.
In other matters, a request from Gitlin to defer a year's loan payment to the Stimson Fund on behalf of the terminal project at the Del Norte County Regional Airport was defeated. Howard, Cowan and District 4 Supervisor Gerry Hemmingsen dissented.
Gitlin argued that it didn't make sense for the county to pay itself back and proposed allocating $18,000 to $20,000 of Stimson Fund money to Crescent City to pay for repairs to the Fred Endert Municipal Pool.
Berkowitz voted in favor of Gitlin's proposal, saying that for the last several years the county has paid $96,000 on a $2.8 million loan to the Border Coast Regional Airport Authority. He argued that the county is under no obligation to pay that money back, but will be making those payments over the next 40 years.
"For those next 40 years, we'll have paid back $3,800,000 on this $2.8 million loan," Berkowitz said. "The interest alone is over $1 million… As it stands now this loan will not be paid off until the year 2057."
Hemmingsen noted that the money in the Stimson Fund was set aside for economic development.
"Just to say we have no obligation to pay it back is totally ridiculous to think you're going to use one-time monies to support another entity," he said. "If you come up with an economic plan then maybe we should make a plan to loan money for another economic project and figure out a way to pay that back. To say we don't have an obligation to pay funds back is totally ridiculous."
Also on Tuesday, the Board of Supervisors unanimously approved a zoning change to allow for a 24-unit multi-family housing project to be developed at 1600 Northcrest Drive in Crescent City.
According to property owner Los Angeles-based Nato Flores, the project will include setting aside four units for low-income tenants. The property will consist of 24 one-bedroom cottages and a common laundry room, Flores said. The complex will also be connected to city water and sewer, he said.
---
SHARE →
---