---
WRO Staff / Wednesday, Aug. 14, 2019 @ 9:38 a.m. / Community, Education
Del Norte Youth Share Summer Activities With Community
---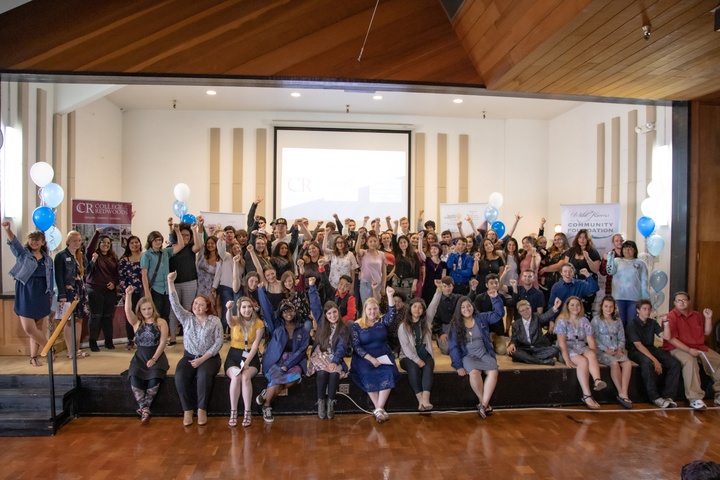 More than 200 youth who took part in programs funded by the California Endowment showed the community what they were up to this summer. From Building Healthy Communities:
More than 350 people celebrated the hard work, activities and accomplishments of hundreds of Del Norte County youth during the Aug. 8 "Summer By Design Showcase" at the Crescent City Cultural Center hosted by Building Healthy Communities (BHC).

An enthusiastic crowd applauded and whooped as groups of students took the stage to share their experiences in programs such as the Youth Training Academy (YTA), E3 (Experience, Education and Employment) and the Del Norte County Summer Recreation Program.

"This is, by far, the best experience I've ever had. I've learned so much and have a better idea of what I want to do with my life," said a 15-year-old YTA student.

The event also recognized the many agencies that partnered to provide activities and opportunities to youth this summer. The agencies included Wild Rivers Community Foundation, College of the Redwoods, True North, KFUG, Del Norte Child Care Council, California Center for Rural Policy, Redwood Rides, and the Family Resources Center of the Redwoods.

The "Summer By Design" program, funded by a grant

from The California Endowment, involved multiple community partners to provide youth ages 5 to 24 with opportunities to fill their summer days with fun, educational activities and hands-on career exploration.

"We are growing leaders who are reshaping the places that shape our children, our neighborhood and schools," said Michelle Carrillo, initiative director of Building Healthy Communities. "Summer by Design is a diverse group of neighbors, agencies and youth who have come together to support our young people's dreams becoming a reality through a range of opportunities all summer long."

During the showcase, members of BHC's Youth Training Academy, which served nearly 120 youth ages 15 to 24, discussed their projects, which focused on issues such as community organizing and leadership, ecotourism, community food gardens and local health care. Students who finished the program received a $500 stipend.

The Del Norte Workforce Center participated in the Summer By Design project with its E3 Program, which stands for education, experience and employment. The four- or six-week program matched about 40 junior and senior students with local businesses for hands-on job experience. Each youth attended a weeklong boot camp where they learned about work readiness, interview tips, customer service, cash handling, creating resumes and communication skills.
---
SHARE →
---