---
Jessica Cejnar / Tuesday, Aug. 13, 2019 @ 4:24 p.m. / Local Government
Supervisors feud over trip to D.C.
---
A proposed trip to Washington DC to lobby on behalf of Del Norte County resurrected an old spat amongst county supervisors Tuesday over who should get to go.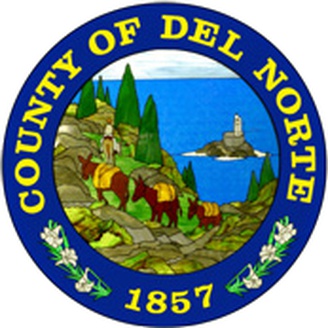 Chairwoman Lori Cowan, who represents District 2, argued that she and District 4 Supervisor Gerry Hemmingsen should go because they will meet with federal agencies and representatives about issues they are knowledgeable about.
Her colleague, District 5 Supervisor Bob Berkowitz, said Cowan and District 1 Supervisor Roger Gitlin should make the trip. Sending the same people to Washington, D.C. isn't effective at furthering causes the community cares about, Berkowitz argued. Allowing Gitlin to make the trip with Cowan would ensure that he is brought up to speed on those issues, Berkowitz said.
Gitlin made a third proposal — that he and Berkowitz travel to Washington, D.C. instead of Cowan and Hemmingsen. Referring to Cowan, Hemmingsen and District 3 representative Chris Howard as the "same old three," Gitlin said he and Berkowitz represent a point of view that "might be refreshingly different."
Gitlin also complained that the dynamic pitting himself and Berkowitz against their three colleagues on the Board has become a practice.
"This is not a board of five; it is a group of three. And whatever the argument is, certain members of the Board of Supervisors that have been duly elected and duly re-elected are not part of the process," he said. "Three wins all the time."
The proposals from both Gitlin and Berkowitz were defeated with Cowan, Howard and Hemmingsen dissenting.
In a reversal of the 2-3 dynamic, Cowan's proposal that she and Hemmingsen travel to Washington, D.C. succeeded with Gitlin and Berkowitz dissenting.
Cowan and Hemmingsen will travel to the U.S. capital in October. According to a draft itinerary, they expect to meet with the following agencies: The Office of National Drug Control Policy; the Federal Highway Administration; the Department of Transportation; and the Federal Aviation Administration.
Cowan and Hemmingsen will also meet with the offices of Sen. Dianne Feinstein and Congressman Jared Huffman as well as with the House Natural Resources Committee, the House Transportation and Infrastructure Subcommittee on Highways and Transit, and the Senate Energy and Natural Resources Committee.
Among the topics discussed will be the county airport's essential air service designation, according to the itinerary.
During the discussion, Gitlin brought up Opportunity Zones, economically distressed communities that may qualify for a tax deferment, as a key subject of interest to the community and one that "these three supervisors" — Cowan, Hemmingsen and Howard — feel passionate about.
"We're a board of five," Gitlin said again. "Whether you agree with every supervisor every time or you don't like someone, that shouldn't come into the picture. What is coming into the picture, is a group that, 'We feel we know what's best for you,' and that's not what my constituents who elected and re-elected me tell me. They want me to represent them."
Howard rebutted Gitlin's statement, saying that the decision to send Cowan and Hemmingsen to Washington, D.C. is about who can best represent issues of concern to Del Norte County to elected officials and agencies at the national level.
"This is not you representing your constituents; this is the Board representing the county on a lobbying platform," Howard said to Gitlin. "We have to remember this is a board of five, we have a platform, which we do run on and more importantly lobby for in Washington, D.C."
Howard said he hopes the itinerary that was included in the board's agenda packet expands. The Del Norte County Board of Supervisors should lobby for the expansion of Opportunity Zones should Congress take that issue back up, Howard said. He noted that lobbying on behalf of Opportunity Zone expansion is an issue that should also be brought up at the state level.
---
SHARE →
---