---
Hank Sims / Thursday, Aug. 1, 2019 @ 11:25 a.m. / Emergencies
(UPDATE: MAN IN CUSTODY) Standoff at Northcrest Drive Trailer Park; Suspect Barricaded Inside Home; Park Evacuated
---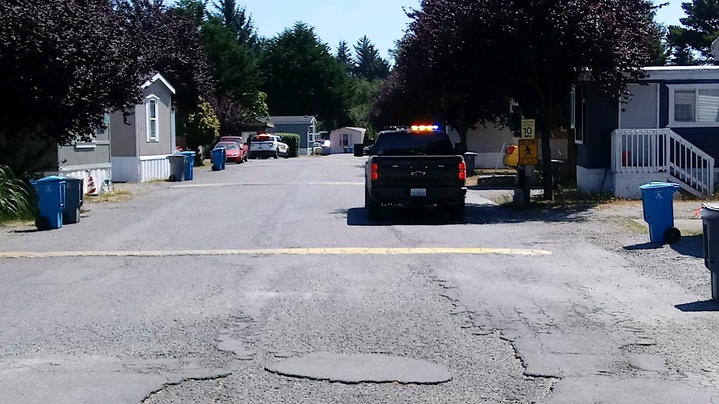 UPDATE, 12:25 p.m.: The Outpost's Jessica Cejnar gets a debrief from Sheriff Erik Apperson at the scene. She writes:
Apperson says he doesn't have the name of the suspect at this point, but he is a known resident at the park. He was in space 25. He had made threats against public safety. Apperson said law enforcement had concerns "for everybody in the nearby area"

"So it was really important that we communicated with him as soon as possible," Apperson said.

The subject taken into custody was the only person inside the trailer.

The California Highway Patrol, Fish and Game, Crescent City police, Crescent City Fire and Rescue and Del Norte Ambulance assisted in the operation.
###
UPDATE, 12:05 p.m.: The incident appears to be wrapping up. Many officers are being assigned elsewhere. There is still traffic control at the scene, according to the Outpost's Jessica Cejnar.
###
UPDATE, noon: CHP Commander Larry Depee tells the Outpost that at least one person is in custody.
###
UPDATE, 11:42 a.m.: Police have requested a Spanish-speaking officer to respond to the trailer, according to the Outpost's Jessica Cejnar. Meanwhile, scanner traffic indicates that police have fired multiple rounds of pepper spray-filled balls into the trailer -- so far without success.
###
A man has barricaded himself inside his home at the Crescent City Trailer Park and is threatening to cause a gas explosion this morning. Police have evacuated the park and are attempting to take the man into custody.
Sheriff Erik Apperson tells the Outpost's Jessica Cejnar, who is at the scene, that the subject has made some "limited threats," and scanner traffic indicates that he has had previous hostile contact with law enforcement.
A mother was briefly seperated from her son, who had refused to evacuate or answer the door for law enforcement. Police have escorted the mother to the trailer and retrieved the child.
One lane of Northcrest Drive is closed and numerous law enforcement and medical agencies are at the scene. We'll update when we know more.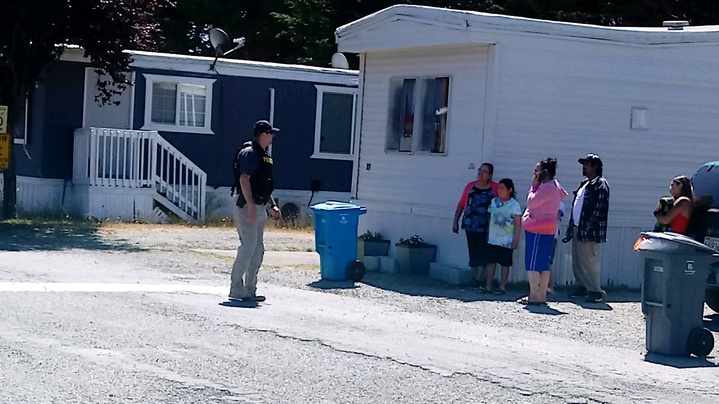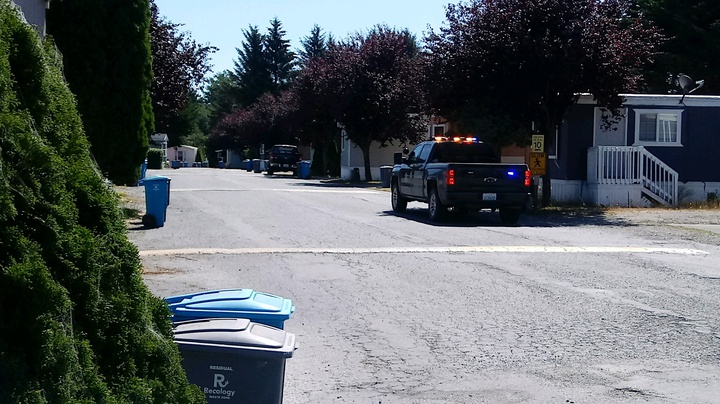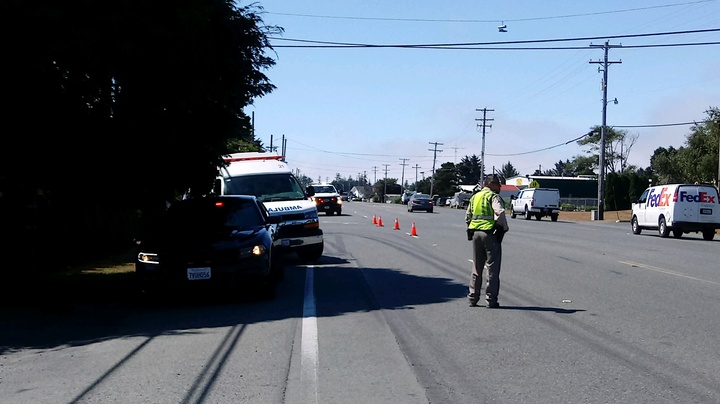 ---
SHARE →
---