(PHOTOS) An Overturned Logging Truck Shut Down Highway 199 This Morning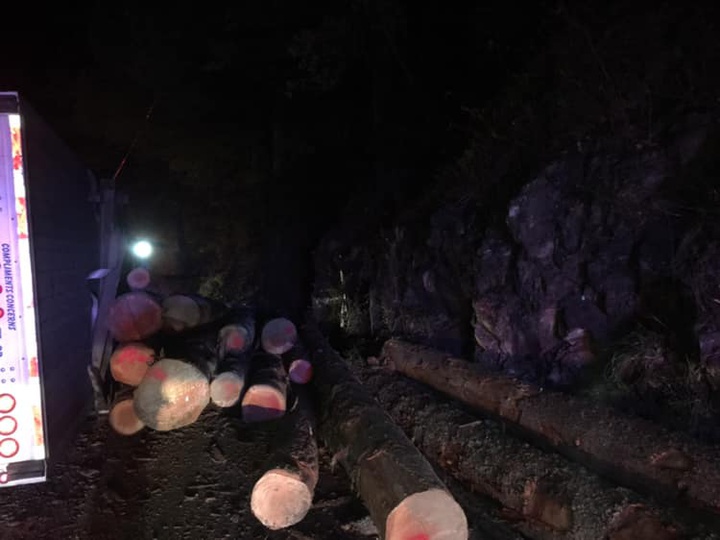 Highway 199 was shut down this morning after a semi-truck carrying a load of logs overturned near Gasquet at 5:18 a.m.
According to the Califonria Highway Patrol incident report, the truck overturned in the southbound lane, blocking southbound traffic for about an hour.
The logs reportedly spilled into a nearby ditch and did not affect traffic. However, diesel fuel that spilled into the northbound lane caused the highway to be completely shut down while Caltrans crews and firefighters worked to clear the roadway.
The Highway was opened up to one-way traffic control by 6:09 a.m., but was shut down again at 7:42 a.m. to allow the truck the be cleared from the road.
The driver reportedly suffered no injuries.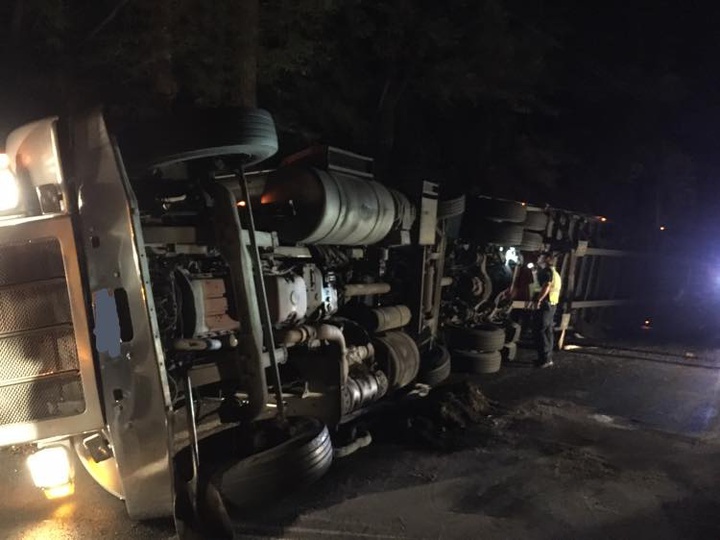 ---
5:18 a.m.
[2] LOGGING TK, SEMI LOADED W/ LOGS
5:19 a.m.
[3] VEH ON SIDE, LOGS SPILLED INTO DITCH
5:27 a.m.
[5] ROLL 1185 BIG RIG FOR LOG TK ON ITS SIDE
5:27 a.m.
[6] [Rotation Request Comment] 1039 CAL AUTO IMAGE 707-464-3354
5:37 a.m.
[8] 1039 DNSO FOR FIRE FOR 1184
5:37 a.m.
[7] A95-003 REQ ADTL FIRE PERSONEL RESP // NEED 1184 // SB LANE BLKED
5:43 a.m.
[10] [Notification] [CHP]-Problem changed from 1183-Trfc Collision-Unkn Inj to 1182-Trfc Collision-No Inj
5:53 a.m.
[14] NOW HAVE HARD CLOSURE AT MM 10.65 // HAVE DIESEL FUEL RUNNING INTO NB LANES // CALTRANS AND FIRE 1097
6:09 a.m.
[16] 199 NOW OPEN W/1 WAY 1184
7:42 a.m.
[17] RDWY CLOSED TO MOVE TK OFF