---
Jessica Cejnar Andrews / Wednesday, Sept. 6 @ 3:59 p.m. / Community, Health
Crescent City Councilors Still At Odds Over Tobacco Sales, Though They Approve Retail Ordinance's First Reading
---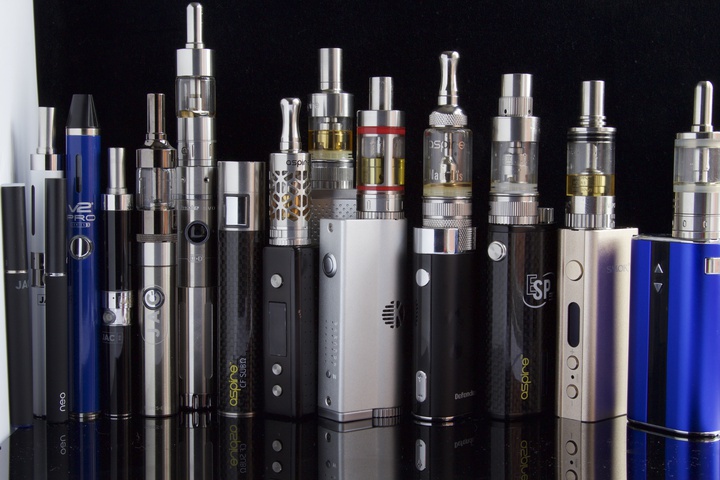 Previously:
• Crescent City Council Members Say A Tobacco Retail License Won't 'Put the Hammer Down' On Local Businesses
• Crescent City Councilors Urge Staff to Get Input From Business Owners On TRL Ordinance; One Member Calls Discussion A 'Waste of Time'
###
Crescent City elected officials took a major step toward creating the tobacco retail license prevention advocates say is needed to keep youth from getting addicted.
But after two years of workshops, pleading from students and compromise with those who sell products, including a promise not to use the new policy to hammer local businesses, councilors Jason Greenough and Raymond Altman hadn't changed their tune.
Both cast dissenting votes on Tuesday's first reading of the new ordinance. Altman voted without comment. Greenough argued that despite promises that his colleagues made to retailers, the ordinance is giving the city a "hammer per se to go after people and their businesses."
"We aren't necessarily going to be the people in these chairs going forward," he said. "Once it's in place, there's nothing to say the next Council can't come in and completely change what's here — throw in taxes and fees and other different things."
Under the new ordinance, businesses must have a tobacco retail license to sell tobacco products within Crescent City limits. Those that are already established are eligible to apply for a tobacco retail license, said City Attorney Martha Rice. However, new licenses will not be issued until the number of tobacco retailers dwindles to fewer than the state average of two tobacco retailers per 2,500 residents, she said.
Pharmacies and stores that contain pharmacies would be prohibited from selling tobacco items. According to Rice, there are two within city limits, Rite Aid and Safeway, that also sell tobacco products.
A new owner of an established tobacco retailer may continue to operate using the same license, however a tobacco retail license cannot be transferred to a new location, according to the ordinance.
Outdoor advertising of tobacco is prohibited within 500 feet of pools, parks, playgrounds and other places where children congregate, including schools. Indoor advertising of tobacco products is prohibited within five feet of toys, snack, candy or non-alcoholic beverage displays.
Violations of federal or state laws concerning the marketing, sale or distribution of tobacco products to minors is a violation of the city's tobacco retail license.
However, though there are penalties and administrative fines attached to the license for any violations, city officials will encourage education and voluntary compliance of the ordinance before issuing fines and citations.
"There will be no license fees for the application, issuance, renewal or transfer of a tobacco retail license," Rice said. "The term of the license is valid until it's revoked, relinquished or transferred to a new owner of the same business at the same location. All tobacco retailers must have a license on or before Jan. 1, 2024. Only tobacco retailers in business as of today, Sept. 5, are eligible to apply for a tobacco retail license until the city is below the tobacco retail license limit."
If a tobacco retail violates the terms of his or her license continually, those licenses can be suspended or revoked. However, if they've already been cited by another government agency for a violation, the State of California, for example, the city will not levy additional penalties, Rice said.
Many of the stipulations were added following a workshop in August with local retailers. At that workshop, Crescent City Mayor Pro Tem Blake Inscore and Mayor Isaiah Wright said they wanted a "jerk-proof" ordinance where the city would issue multiple warnings before citing and fining a business owner for violations.
Inscore urged staff not to double up on penalties issued by the state if a business owner violated the ordinance.
"All we want to know is, was it corrected," Inscore said on Aug. 14. "We're not going to come in and put another citation on top of a state citation."
Sabina Renner, owner of C. Renner Petroleum and RNS Fuels, said her business had been subject to state fines after one of her employees sold to a minor. She said she also had to tell state officials the disciplinary action she took against her employee — she fired him, though he worked there for 15 years.
"It was a total mistake," Renner told Councilors at the Aug. 14 workshop. "That does happen, but I can guarantee that it's not happening on purpose and we are heavily regulated."
On Monday, Greenough argued that the tobacco retail license could "negatively affect some of the projects we have going forward."
When his colleague Kelly Schellong pressed him on how the license could negatively affect the city, Greenough said staff would have more things on their plate.
"City staff are pretty strapped with a lot of things that we passed and this is adding one more thing to their plate to process and keep track of," he said. "I don't think it's helpful."
Denise Doyle-Schnacker, chair of the Tobacco Free Del Norte Coalition, praised the City Council's decision on Tuesday, pointing out that the tobacco retail license conversation had been ongoing for nearly two years. She also said she appreciated that the city's license is consistent with the county's policy.
"That's something that a lot of folks that I've spoken with are really looking for," she said. "If you're going to do this, at least make it equal, and it appears you're doing that."
The Del Norte County Board of Supervisors last year approved a tobacco retail license that prohibits pharmacies from selling tobacco products and bans advertising those items within 500 feet of where youth congregate. The county's tobacco retail license also mandates a 5-foot buffer between candy, snack, toys and non-alcoholic displays and tobacco advertising.
In April, the Board altered the county's license to make it transferable to new retailers at the same location.
---
SHARE →