---
Jessica Cejnar Andrews / Wednesday, May 3 @ 4:27 p.m. / Local Government, Youth
Crescent City Councilors Urge Staff to Get Input From Business Owners On TRL Ordinance; One Member Calls Discussion A 'Waste of Time'
---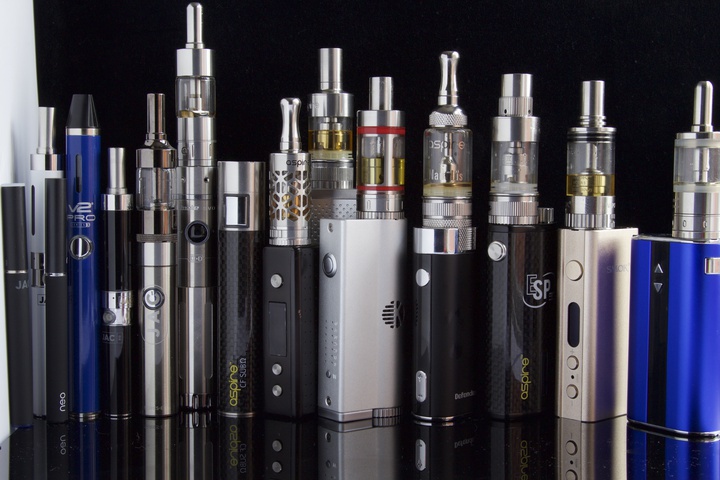 Previously:
• Crescent City Councilors Say They're More Amenable to Tobacco Retail License, But Don't Want to Phase Out Sales Entirely
• Crescent City's Tobacco Retail License Redux Ends With Direction to Draft Ordinance That Mirrors County's
###
Crescent City councilors were willing to soften proposed enforcement steps after Sabina Renner said suspending her tobacco retail license for 60 days for an employee misstep puts her business at risk.
Renner, who owns C. Renner Petroleum and RNS Fuels, formerly the Renner Patriot gas station, urged Councilors to speak with her and others who sell tobacco products. Even Councilor Jason Greenough, a staunch opponent of a proposed tobacco retail license ordinance, was willing to have a public workshop aimed at retailers specifically.
But one councilor stayed silent. When Greenough pressed him on his opinion, Raymond Altman said he too opposes the ordinance.
"I just didn't want to talk 'cause I didn't want to be here until 11 o'clock tonight," Altman told his colleagues on Monday. "I'll vote for it tonight — no — and I'll vote for it in July — no."
City Attorney Martha Rice presented councilors with a proposed tobacco retail license ordinance Monday that makes those licenses transferable if the retailer sold their business. It also prohibits pharmacies from selling tobacco products, which in Crescent City applies to Safeway and Rite Aid.
Since only tobacco retailers operating as of March 20, 2023 are eligible to obtain a license, ultimately the number of sellers within city limits would dwindle down to the state average of two for every 2,500 residents, according to the proposed ordinance.
With 10 tobacco retailers, Crescent City has roughly 2.5 times the state average, according to Rice's staff report. However, since Safeway and Rite Aid are pharmacies, that number would decrease to eight once the ordinance takes effect.
Mayor Pro Tem Blake Inscore, who brought up the public workshop idea, sought to disabuse Renner, county resident Linda Sutter and others about the ordinance's goal. If the number of retailers within city limits does drop to the state average as a result, new businesses would be able to obtain tobacco retail licenses, he said.
"It was to protect the idea that a business ought to have a right to sell this product," Inscore said. "The ordinance was not written to try to get to that number but there's a bottom number that if it ever got down to that number, then a new business ought to be able to have the right to come in."
The ordinance Rice brought to the City Council on Monday stated a tobacco retailer could have their license suspended for 60 days and receive an administrative citation for a first violation of the ordinance. A second violation within five years of the first would result in a 90-day tobacco retail license suspension and a third violation would mean a 120-day suspension.
If the business owner violated the tobacco retail ordinance a fourth time, their license would be revoked. They wouldn't be able to apply for a new license for five years from the date of the last violation, according to the ordinance.
The City Council took up the tobacco retail license discussion in March, about a year after high school students told them that flavored products get their peers hooked on e-cigarettes in particular. The renewed discussion also followed a statewide vote on Proposition 31, which upheld a ban on flavored products.
At the time, a majority of councilors directed Rice to draft an ordinance that mirrored Del Norte County's, which included restrictions on advertising, displays and marketing, but left out the issue of flavored products.
In April, after Renner pointed out that having a tobacco retail license is a selling point for her business and other similar establishments, councilors urged Rice to write into the ordinance that the license would be transferable as long as it stayed at the same location.
The Del Norte County Board of Supervisors on April 25 amended its ordinance to make tobacco retail licenses at businesses outside city limits transferable.
On Monday, Renner asked councilors if they would shut her down if an employee of hers made a "mistake" and sold tobacco to a minor.
"That has happened to us before and we fired the person that did it," Renner said. "We did a bunch of workshops…. If a mistake happens, you're going to shut me down. I think that's in there. That's why I want to make sure before you vote on it that us as retailers understand what you're voting on."
Inscore said he felt that the city should issue a warning instead of a 60-day suspension to a business that violated the tobacco retail ordinance the first time.
"If there's a second violation in the same time period, whatever that time period is — within six months or within one year — then the administrative citations make sense," he said. "We sort of do that as best practice anyway even though it may not always be written."
Crescent City Police Chief Richard Griffin brought up the enforcement practice concerning alcohol sales to minors outlined through the California Department of Alcohol Beverage Control.
This practice takes into consideration whether the business owner has received prior warning letters or been involved in disciplinary hearings, if their establishments are in high-crime areas and the appearance and actual age of the minor in question, Griffin said.
Griffin also brought up the "letter of the law versus the spirit of the law."
"I'd really like to stay in the spirit of the law, where we go and talk to them and if we get stonewalled — (the proprietor) says 'Hey, get out of my store' or whatever — then it's OK, well we tried," Griffin told councilors. "The other aspect of it is realizing who they're able to get working for them and the training part and their compliance in changing or correcting the issue."
Crescent City Mayor Isaiah Wright said he liked the state ABC department's enforcement criteria for business owners potentially serving alcohol to minors. But he would prefer that to be spelled out in the ordinance rather than relying on the spirit of the law.
Though he repeated his stance that a tobacco retail license ordinance would overburden local businesses, Greenough said he's "OK with having a conversation," though the city should contact retailers directly.
Altman, on the other hand, appeared to think the conversation was a waste of time. If the city was going to hold a workshop to hear from tobacco retailers, they should also hear from the Tobacco Growers Association and then the growers who cultivate marijuana if they're going to "outlaw one plant and allow another," he said.
Altman noted that people can still visit a cannabis dispensary and purchase vapes and asked why he — "a good, conscious, morally responsible adult" — should be punished for other adults giving items to kids that they shouldn't have until they turn 21.
"Say this Friday, when it's my birthday and I want to have a cocktail and a cigar — sooner or later you want to outlaw tobacco," Altman said. "It's already on Capital Hill right now. We don't have to waste our time on this because they're going to be voting on it, and at the same time they're making it where you can be loaded at work on marijuana. It just seems like a commerce issue."
Crescent City currently regulates where tobacco products can be sold. As of 2015, new retailers are required to obtain a conditional use permit and can only operate within the city's commercial zones.
The city also bans tobacco advertising within 500 feet of places where children congregate. Stores must also provide a clear line of sight for the public from the street, limiting coverage of their doors and windows to 10 percent, according to Rice.
---
SHARE →