---
Jessica Cejnar Andrews / Tuesday, Oct. 31 @ 11:25 a.m. / Arts, Community
DNACA: 'Grammy Winning artist ushers in the holidays!'
---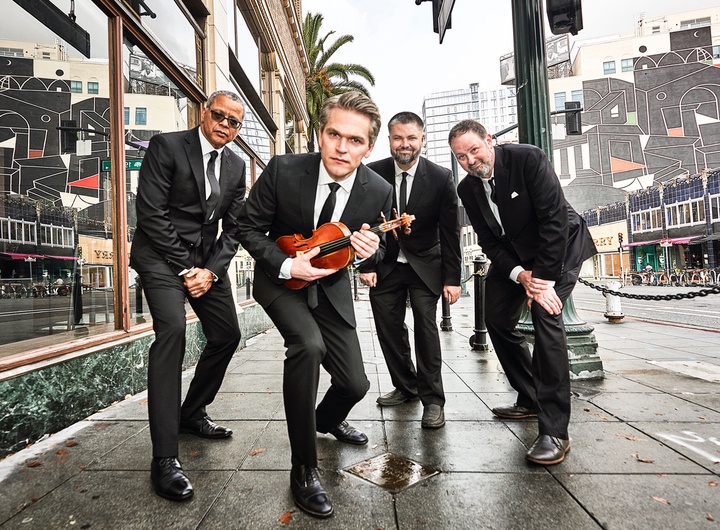 From the Del Norte Association for Cultural Awareness:
Two-time Grammy Award-winning Jazz musician Mads Tolling and his band The Mads Men will be kicking-off the holiday season with their show Cool Yule, a Nordic Holiday Celebration, which blends authentic customs and music of Nordic countries with the joy and spirit of American jazz. The concert will be held on Saturday November 4th, at 7:00 p.m., at the Betty Green Event Center (inside Elk Valley Casino), 2021 Elk Ranch Rd., Crescent City.

Cool Yule includes a special nod to Tolling's childhood in Denmark, with a tribute to the country's most famous fairy-tale author Hans Christian Andersen through a medley of songs from Frozen and other fables. The show will also include a salute to Julemanden (Santa Claus), and jazz renditions of your favorite American holiday songs including Santa Baby, My Favorite Things, The Christmas Song, and more. The concert will also feature Yuletide classics from other Nordic countries such as På Loftet sidder nissen (Denmark), I am so glad each Christmas Eve (Norway), Julakotturinn The Christmas Cat (Iceland), and Sankta Lucia (Sweden).

Brought to our area by Del Norte Association for Cultural Awareness (DNACA) as part of their annual Performance Series, Mads Tolling & The Mads Men: Cool Yule—a Nordic Holiday Celebration promises a show that is heartfelt and engaging. DNACA's Executive Director Stephanie La Torre says, "We invite your entire family to experience the warmth and specialness of this show, which we hope sets the tone for welcoming in a joyful holiday season."

Tickets start at $15, and are available at Del Norte Office Supply and online at DNACA.Eventbrite.com. You can also purchase Season Tickets and Half-Season Tickets at those outlets. Through a grant from the County of Del Norte, Veterans are eligible for free Season Tickets. Please email office@dnaca.net for more information.

For more information, please visit DNACA.Eventbrite.com, call DNACA at 707.464.1336, or email office@dnaca.net.
---
SHARE →