---
Jessica Cejnar Andrews / Tuesday, Nov. 7 @ 2:25 p.m. / Local Government
At Public's Urging, Crescent City Council Decides Against Formally Declaring Support for Israel
---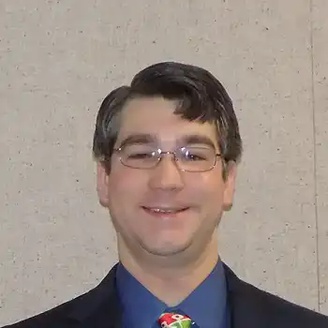 (Updated at 8:37 a.m. to correct a quote from Aislene Delane.)
Though he helped write the letter, Mayor Pro Tem Blake Inscore on Monday decided to "take a step back" from making a formal declaration supporting Israel following the Oct. 7 attack by Hamas.
Inscore's change of heart came after five Del Norte County residents urged the Crescent City Council to reconsider, with one member, Jill Munger, saying she's in conflict over what's happening to both the "good people of Israel and the good people of Palestine."
"I don't know that this is the time to send that letter," said Munger, who has been involved in Temple Beth Shalom as a member and president since 1983. "I really support and appreciate that this was drafted and I liked what it says a month ago. But I'm not happy with the Israeli government right now and I don't think a lot of Jewish people are."
This was not what Inscore's colleague, Councilor Jason Greenough, wanted to hear.
"This is not a political issue for me. This isn't even a political issue," he said. "Genocidal attacks are wrong. This was a pogrom — an attack on a people because of who they are and because of what they believe in. It's always wrong and if we can't stand against that, I don't know who we are as a people."
Greenough had proposed sending a letter to the Israeli embassy on Oct. 16, saying he and his fellow City Councilors should be willing to take a stand against the "murder and kidnapping of innocents."
In the letter, addressed to Ambassador Marc Sermoneta at the Consulate General of Israel to the Pacific Northwest, Greenough and Inscore note that Hamas attacked "people that were just trying to live their lives in peace." They called the act an attack on the people of Israel and on the "hearts and spirits of the Jewish people."
"We send our condolences and our prayers to those affected by these atrocities and pray for the safe return of those that were kidnapped," Greenough and Inscore write. "No person should have to fear perpetual acts of violence just because of who they are."
According to the New York Times, Israeli officials say more than 1,400 people were killed in the Oct. 7 Hamas attack. More than 240 people were abducted. Since then Israel's military campaign seeks to destroy Hamas, the Times reported on Monday.
Since the attack, Israeli strikes have killed more than 10,000 people in Gaza and have injured more than 25,000, the Times reported, citing the Gaza Health Ministry. That death toll includes more than 4,100 children, according to the Health Ministry, which operates under Hamas' political arm.
The Times' Anushka Patil reported that President Joe Biden had cast doubt on the Health Ministry's death toll numbers, but stated that the statistics were included in a U.S. State Department report covering previous conflicts.
On Monday, Aislene Delane, who lives in Del Norte County District 4, cited the Gaza Health Ministry statistics when she condemned the Crescent City Council's proposed letter of support for Israel.
"Your constituents do not want this," Delane said. "We do not want this. It is your responsibility as electeds to listen to us. Please do not put our beautiful town on the wrong side of history."
Christine Mitchell, another Crescent City resident, referred to a proclamation the Council made earlier in the meeting commemorating November as National Adoption Awareness Month. Mitchell pointed out that many of the casualties in Gaza are children.
"I watched when you talked about how you cared about adopting children and I wonder what you think about the children in Gaza," she said. "Palestinians are treated just like they aren't human. And, I don't go along with what Hamas did, certainly, but Israel has been committing genocide before this."
Roger Gitlin, who said he plans on writing about the Council's letter for Israel as associate editor for the Triplicate, offered his thoughts as an American Jew. Stating he was appalled by the negative comments from others, Gitlin thanked Greenough for "speaking up on behalf of this holocaust."
Gitlin urged the City Council to approve sending the letter in its current form, stating that Hamas will not give up until they remove every Jew from this Earth.
"This is not a political issue. This is an issue of the heart," Gitlin said. "Because if Israel falls, let me tell you, the United States is not far behind. This is not a political movement. This is a movement to eliminate all 15-16 million Jews in the world. I believe that."
Inscore said disagreeing with the letter he and Greenough wrote shouldn't mean that they don't support Israel or those of the Jewish culture or religion. Inscore agreed that genocide is wrong, but he noted that the Crescent City Council has gone to great lengths to show its sensitivity to members of Del Norte County's indigenous communities in acknowledging the genocide they suffered.
"I spoke to Councilmember Greenough. We talked about this and I honestly felt comfortable with the draft that's in front of us," Inscore said. "But I'm not too big a person to say that I need to sometimes just step back, take a breath and think about things."
Inscore also pointed out that any member of the City Council can write to the Israeli ambassador as a community leader to express their support.
Greenough evoked the Sept. 11, 2001 terrorist attacks on the United States in his response to Inscore and his colleagues. The Hamas attack was Israel's 9-11, he said, and it's unreasonable for the country to have restraint.
"The blood of the Palestinian people is on Hamas's hands, no one else's," Greenough said. "They hide among civilians and they call for their people to die openly. They say the more of their people that die, the better because they can post on social media (and) they can count on Western media to post every single number and figure that comes out and put Israel at a disadvantage. This letter is to call out evil nothing more. It's not political."
Greenough's motion to send the letter to the Israeli consulate died due to lack of a second.
"We will not be held guiltless," he said following the Council's decision.
---
SHARE →