---
Jessica Cejnar Andrews / Wednesday, March 15 @ 9:59 a.m. / Crime
CCPD K9 Helps Apprehend Assault Suspect; Subject Allegedly Ignored Verbal Commands, Threatened Officers
---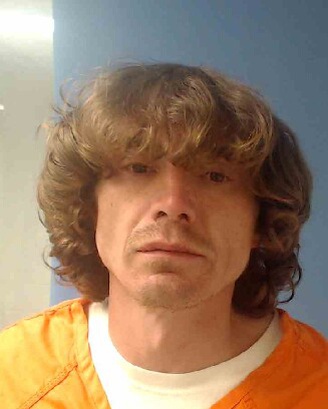 From the Crescent City Police Department:
On 3-12-2023 at about 0900 hours Officer Balch, Officer Sanders, and K9 Sgt. Kostya responded to the 800 block of Northcrest Drive in Crescent City to investigate a report of an assault.

Upon arrival Officer Balch located the suspect, Christopher Moore (age 37) and attempted to detain him. Moore refused several verbal commands and then began resisting arrest.

Moore also threatened Officer Balch prior to turning toward Officer Sanders and Sgt. Kostya. Officer Sanders had Sgt. Kostya deployed and gave Moore several verbal commands and warnings to stop resisting arrest. Moore then threatened Officer Sanders and went towards Officer Sanders in an apparent attempt to attack him. Based upon Moore's previous history of assaulting law enforcement officers, his threats and physical actions during this investigation and contact, Sgt. Koysta was then utilized to apprehend Moore. Moore then quickly complied with verbal commands from officers and was taken into custody without further incident.
After receiving medical treatment at Sutter Coast Hospital Moore was booked into the Del Norte County Jail for violations of 242 PC - Battery, 243 PC - Battery on a Peace Officer, 69 PC - Obstruct/Resist a Peace Officer, and 3056 PC - Violation of Parole.
---
SHARE →