---
Jessica Cejnar Andrews / Friday, Feb. 17 @ 8:17 a.m. / Crime, Oregon
Curry County Grand Jury Finds Brookings PD Officers Justified In Dec. 10 Shooting of Grants Pass Man
---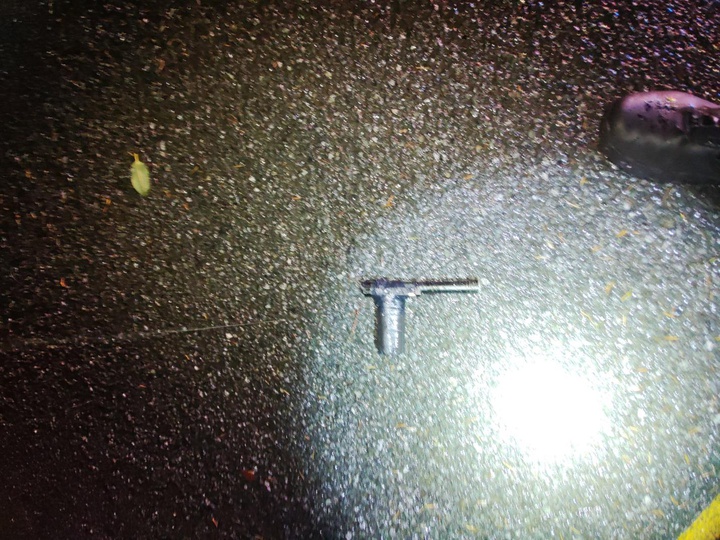 A Curry County grand jury on Wednesday cleared two Brookings police officers of wrongdoing in the Dec. 10 shooting of a 41-year-old Grants Pass man, District Attorney Joshua Spansail reported Thursday.
At about 12:45 a.m. Dec. 10, Justin Ruddell was allegedly speeding in the southbound lane on U.S. 101 near Harris Beach State Park toward the first Brookings police officer who had to swerve to avoid a collision, according to a news release from the DA's office. The officer tried to stop Ruddell, but the suspect fled, turning onto Carpenterville Road.
After about two miles, Ruddell stopped his vehicle and backed up nearly colliding with the officer's vehicle again. He then continued driving before backing up toward the officer's vehicle again.
"Given the stormy conditions that night, the roadway dropping off steeply on one side and the possibility that Mr. Ruddell's vehicle would either come in the windshield and crush the officer or cause his airbag to deploy, the officer made the decision to fire his weapon through his windshield at the oncoming 4Runner," the DA's office states. "This caused Mr. Ruddell to stop the 4Runner in the middle of the roadway. The officer then exited his patrol vehicle and took up a defensive position as the only officer on-scene at the time."
According to the DA's office, Ruddell also exited his vehicle and approached the officer, allegedly pointing a flashlight and battery pack at him. The flashlight and battery pack were taped together to look like a firearm. When Ruddell advanced, the officer fired his weapon, striking the suspect multiple times, according to the DA's office.
A second officer, who arrived on scene, saw Ruddell advance toward the first officer with the mock firearm and also fired multiple shots at the suspect.
Ruddell went to the ground and officers began to render aid. Paramedics transported Ruddell to the emergency room where he succumbed to his injuries at about 1:56 a.m., according to the DA's office.
After hearing from the two officers, the deputy state medical examiner and investigators at the scene, the Grand Jury concluded the officers were justified in shooting Ruddell, according to the DA's office. Under Oregon law, a peace officer can use deadly force when they believe the person poses an imminent threat of death or serious physical injury to the officer or to a third person.
---
SHARE →