---
Jessica Cejnar Andrews / Friday, Feb. 17 @ 9:08 a.m.
Battery Point Apartments Nets $7.5 Million From the State
---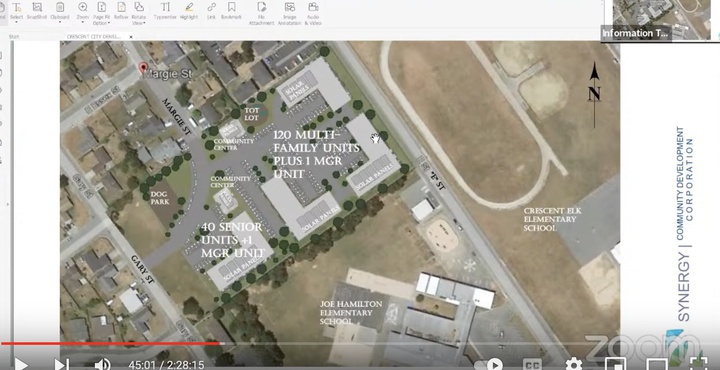 From State Sen. Mike McGuire:
North Coast, CA – A massive investment of funding that will provide a huge shot in the arm in the development of hundreds of affordable and workforce housing units across the North Coast will be arriving in communities soon.

"Combatting our workforce housing crisis in Northern California must be a top priority," Senate Majority Leader Mike McGuire said. "That's why we couldn't be more thrilled that nearly $40 million in State funds have been secured for the North Coast to help get hundreds of new housing units built. This funding will expedite the development of affordable housing in Crescent City, Santa Rosa, and Ukiah, as well as three sites in Lake County. Although there is much more to be done, this state investment will help combat our housing crisis and improve neighborhoods for generations to come."

The Infill Infrastructure Grant (IIG) funding for the North Coast projects totaled $38,243,321. The IIG program, developed by the Legislature and Governor, is tasked with expediting the development of affordable and mixed-income housing across the State of California.

Here is the breakdown of North Coast Housing Projects funded by the IIG program:

· $7,500,000 for the Battery Point Apartments in Crescent City, which will provide 40 units for seniors and 120 units for low-income families and workforce housing

· $3,925,000 for the Clearlake Apartments, which will build 80 affordable housing units with up to 20 set aside for individuals or families with intellectual or developmental disabilities

· $595,386 for the Bevins Street Senior Apartments in Lakeport, which will provide 40 units for low-income seniors

· $2,165,681 for the Parkside Apartments in Lakeport, which will provide 176 new housing units, including apartments and houses

· $3,405,900 for Ukiah Summercreek II project in Mendocino County which will add an additional 40 units near an already existing affordable housing neighborhood

· $20,651,354 for six housing projects near downtown Santa Rosa, which will help build over 500 new affordable and workforce housing units all within one mile of downtown Santa Rosa

The IIG funding will help build out these critical affordable housing projects.
---
SHARE →