---
Jessica Cejnar Andrews / Monday, Feb. 13 @ 9:44 a.m. / Emergencies
(UPDATE) Rescuers Narrow Search For Missing Woman After Mushroom Bucket; Winter Weather May Stall Efforts, Sheriff Says
---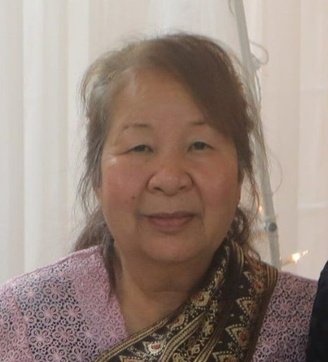 The winter storm that's predicted to bring snow levels down to 1,000 feet Tuesday could hamper efforts to find a 71-year-old Tacoma, Washington woman near Gasquet.
After finding Vana Sisopha's mushroom bucket on Sunday, emergency personnel have narrowed down their search to the area where she was thought to be communicating with her daughter last, Del Norte County Sheriff Garrett Scott told the Wild Rivers Outpost on Monday. Searchers are breaking into smaller teams to check that general area, he said.
"The daughter could hear Mom in that area. They were trying to communicate through the brush," Scott said. "They were communicating and all of a sudden Mom quit communicating. That was Day 1."
Sisopha was separated from her husband and their adult daughter on Feb. 3. Since then, Del Norte County Search & Rescue and a multitude of other agencies have scoured the area between milepost marker 5 on French Hill Road and milepost marker 15 on U.S. 199.
On Sunday, roughly 45 to 50 searchers helped, including crews from Pelican Bay State Prison, Douglas County Search & Rescue, Jackson County and other communities in Oregon and California, according to Scott.
Verizon Wireless and First Net AT&T have also been providing emergency wireless communications to the searchers in the area.
On Monday, Scott said searchers will likely use ropes and do some rappelling. He said they hope to make some progress before it gets too cold and dangerous.
"The weather's predicting snow at 1,000 feet and possibly below tonight and tomorrow and some 50 mph winds," he said. "So that'll be absolutely too dangerous to be sending any crews in during that time."
The National Weather Service has issued a winter weather advisory for Del Norte's interior from 1 a.m.-1 p.m. Tuesday. Forecasters predict total snow accumulations of up to 5 inches mostly above 1,000 feet. About two inches are expected in Gasquet, meteorologist Jonathan Garner said. Wind gusts are expected to be 20-40 mph on ridges, he said.
The system could also bring small hail to the coast as well as heavy showers and a possible stray thunderstorm, Garner said. Showers will end Tuesday night with dry weather moving in on Wednesday and morning temperatures in the 20s, he said.
On Saturday, Sisopha's daughter-in-law told the Wild Rivers Outpost that her mother and father-in-law have foraged for mushrooms on the West Coast for about 20 years. Sisopha had visited the Gasquet area about four to five times before and is used to the mountains, Esther Chansavang said.
Sisopha had recently had cataract surgery and may have slipped and fallen, according to Chansavang.
---
SHARE →