---
Jessica Cejnar Andrews / Saturday, Feb. 11 @ 12:18 p.m.
Mushroom Hunter Separated From Her Husband Is A 'Tough Lady,' Daughter-in-Law Says
---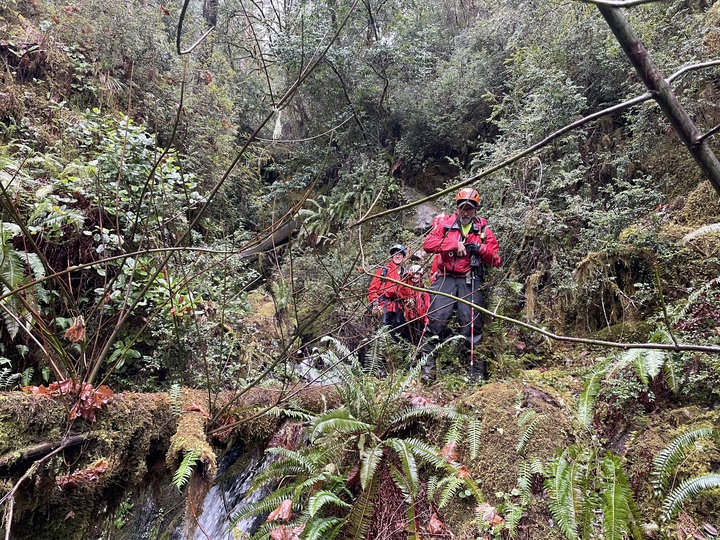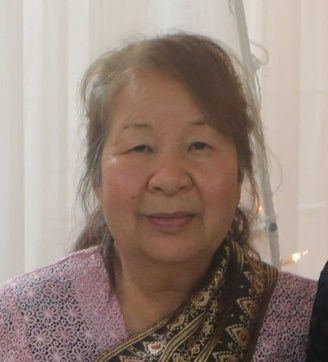 Vana Sisopha, the 71-year-old Tacoma, Washington woman searchers have been combing the woods for this past week, had hunted for mushrooms in the Gasquet area before, her daughter-in-law told the Wild Rivers Outpost on Saturday.
Sisopha and her husband have foraged for mushrooms up and down the West Coast for 20 years, said Esther Chansavang, who traveled to Del Norte County with her husband, Michael, to help with the search on Monday. Sisopha had visited the Gasquet area about four to five times before, Chansavang said.
She's a tough lady who's used to the mountains, her daughter-in-law said.
"No matter how dense it is, I heard she just trucks through the woods," Chansavang said. "The only thing is that she did recently have some cataract surgery and she may have slipped and fell and injured herself."
Sisopha was separated from her husband and their adult daughter on Feb. 3. Since then, Del Norte County Search & Rescue, and a multitude of other agencies, have scoured the area between milepost marker 5 on French Hill Road and milepost marker 15 on U.S. 199 looking for any sign of her.
On Tuesday, search parties found Sisopha's dog, Blackie, and a piece of jacket her family says was left intentionally on a cliff, though Del Norte County Sheriff Garrett Scott has told the Outpost that he wasn't 100 percent sure that was the case.
Today, Scott told the Outpost that roughly 50 searchers from Douglas, Trinity, Shasta and Marin counties are hunting for Sisopha. They've set up a command post on the hillside above Gasquet and are also at the Ranger District offices, he said.
They'll continue the search until night falls, Scott said, adding that it's too cold and extremely dangerous to be out in the dark.
"This is the worst terrain possible and it does require a certain level of experience," he said. "(Searchers) have had to use ropes to do some rappelling to get down some of the cliffs and the mountainside areas. And it's extremely dense brush. Visibility in that brush is 5 to 10 feet. It's extremely slow going and dangerous."
According to Chansavang, Sisopha, who is originally from Laos, had a system worked out with her husband if they ever found themselves separated while foraging. They took care never to be out of hearing range of each other's voice, Chansavang said. If they ever became lost, they would follow a creek or river out of the area or they would try to find a road.
"They're amateur mushroom pickers, but they seem pretty trained in their own way to know how to work their way around a forest," Chansavang told the Outpost. "But as the search team has been going up into this forest, they found some drop offs that were so shocking to them. Because the forest is so dense, they didn't see the cliffs coming and so she may have had an incident."
Chansavang said she's also worried that if her mother-in-law is injured it puts her at greater risk of hypothermia.
Scott has estimated that from where search crews are working, it takes about eight hours to get to a public road. CalOES has flown a plane with a Forward-Looking Infrared capabilities and the sheriff's office has sent a drone in the area to search for Sisopha, but it's been too windy and foggy lately.
Scott noted that everyone searching for Sisopha is a volunteer. They're spending the night at Gasquet Mountain School and the Gasquet Fire Department, he said.
"Our SAR is a nonprofit, so everything they have is supported by community donations," he said. "They're all volunteers and they're extremely dedicated."
Esther Chansavang said she and her husband have also met with kindness in Gasquet. One resident offered to put them up in their home, and she said she appreciated the response from searchers in Oregon and California.
"I know they're all volunteers," she said. "We're trying to provide them with meals and snacks."
---
SHARE →