---
Jessica Cejnar Andrews / Friday, Oct. 21, 2022 @ 1:36 p.m. / Community, Local Government
Del Norte Kicks Off Grant Program Using $200,000 in ARPA Money; Application Period Opened Monday
---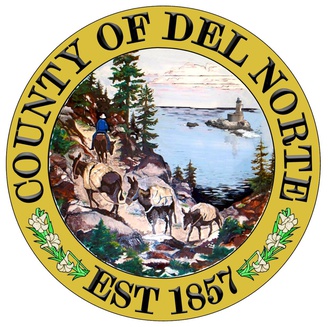 A year after Del Norte County received $5.4 million in American Rescue Plan Act dollars, elected officials and staff plan to use part of that money to help local nonprofit agencies serve the community.
The Board of Supervisors last month voted to create a Community Non-Profit Grant Pilot Program using $200,000 in ARPA funds, and the application period opened Monday, Assistant County Administrative Officer Randy Hooper told the Wild Rivers Outpost. Local 501 c3 nonprofits have until Dec. 30 to apply for a minimum for up to $20,000, he said.
"Depending upon the number (of applications) we get will be a question of whether they all can get funded or not," Hooper said. "Our hope is that we can fund as many as possible."
The grants are open to any organization providing services within Del Norte County, Hooper said. He acknowledged that some organizations have programs that serve Curry and Humboldt counties in addition to Del Norte, but he pointed out that those communities have their own share of ARPA funds to provide.
Nonprofit organizations will find a grant application via Google Forms.
According to the Board of Supervisors' Sept. 19 staff report, staff recommended an electronic application process to provide a record of the order in which they were received. To be eligible for a grant, the applicant will provide basic information about their project along with a budget.
Once the application period closes, the county's administrative department will review the submissions to determine if they're eligible for funding, Hooper said.
Applications will then get added to a queue of projects and submitted to the Del Norte County grants committee, one of several technical advisory committees county supervisors participate in, Hooper said. The committee will then make recommendations to the Board of Supervisor about what programs get funded, he said.
"This being a pilot program, we're hoping to learn what the parameters would be moving forward," Hooper said.
The American Rescue Plan Act was approved by Congress in 2021 and provided $350 billion nationwide for Coronavirus State and Local Fiscal Recovery funds. Del Norte County received $5.4 million.
According to Hooper, because the U.S. Treasury Department "de-federalized" the money, local jurisdictions were able to consider it lost revenue due to the COVID-19 pandemic.
When Greg Burns, the county's federal advocate, made a presentation last year on how the county could use those dollars, a few local groups came forward with requests for assistance, Hooper said.
In addition to setting aside the $200,000 for the grant program, the Del Norte County Board of Supervisors allocated about $700,000 to $800,000 in ARPA funds for medical services at the county jail and juvenile hall, Hooper said.
There was also funding set aside for the sewer system outside Crescent City, he said, as well as COVID programs through the Public Health Branch.
---
SHARE →