---
Jessica Cejnar Andrews / Tuesday, Nov. 8, 2022 @ 10:04 p.m.
Early Election Results Show Wilson, Masten Neck And Neck in District 5 Supervisor Race; Borges Maintains Lead Over Adams For District 4; Tax Repeals Fail
---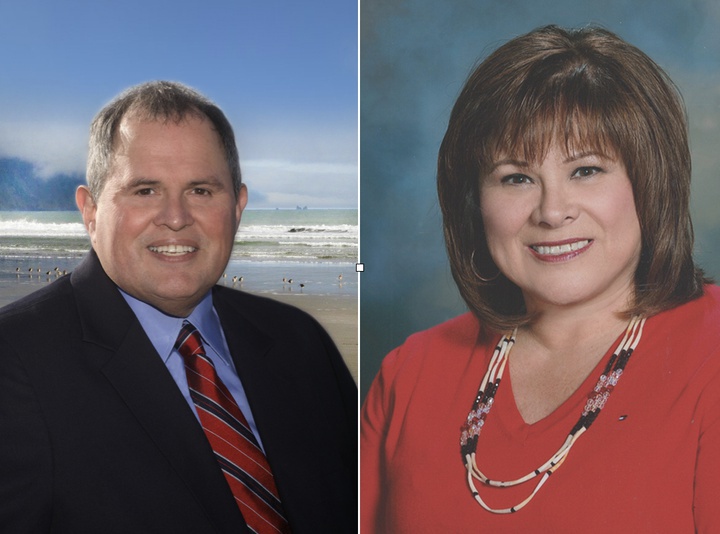 Emotions ranged from cautiously optimistic to ecstatic as Del Norte County's early election results rolled in Tuesday evening.
Meanwhile, early results show that efforts to repeal of two voter-approved 1 percent sales tax measures benefitting Del Norte County and Crescent City failing.
For some candidates, like Del Norte Unified School District Trustee Area 5 contender, Phillip Williams, the nearly 384 votes his race garnered was an accomplishment even though his opponent, Michael Greer, was ahead by 142 votes as of 8:50 p.m.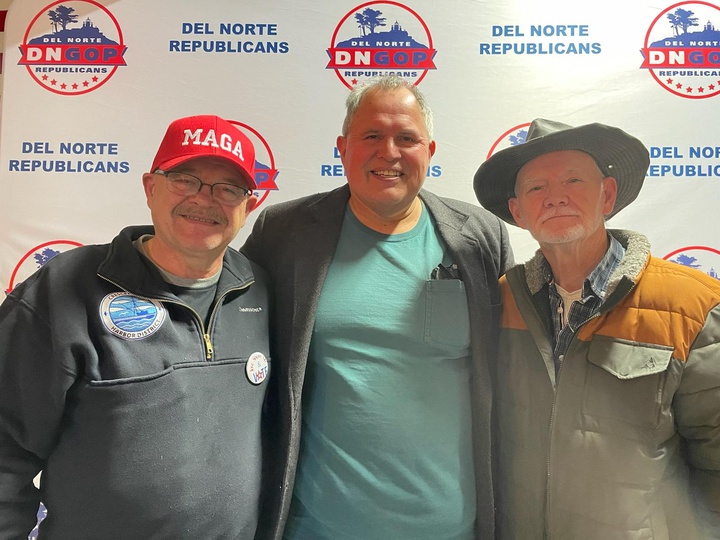 "I have a lot of people on my side. They keep me up," Williams said. "To have so many people behind you praying for you and pulling for you is really significant. It feels really good and it brings me to tears to be acknowledged and to be validated — that you're a good person and you deserve to be in that race."
Others, like supervisorial candidates Dean Wilson, Patty Adams and Joey Borges, were a bit more pragmatic.
In the District 5 race for supervisor, Wilson was ahead by only seven votes over Susan Masten. Masten was appointed supervisor in March following the death of her predecessor, Bob Berkowitz.
Pointing out that the results are due to the mail-in ballots being counted, Wilson took his lead as a positive sign since Republican voters tend to go to the polls more often.
Wilson also noted that the Del Norte Democratic Central Committee, which endorsed Masten for supervisor, ran an aggressive campaign urging people to vote. At about 8 p.m. Tuesday, Wilson said, it's a waiting game.
"I feel we're in a good place," he told the Wild Rivers Outpost. "It's a whole lot better to be slightly ahead than behind going into the polls and into the precinct elections now."
Borges, who didn't form a committee and didn't attend any of the candidate forums, had an 88 vote lead over Adams in the District 4 Supervisor race. Spending election night at home with his family, Borges said he's still learning the election process, but there are still a lot of ballots out there waiting to be counted.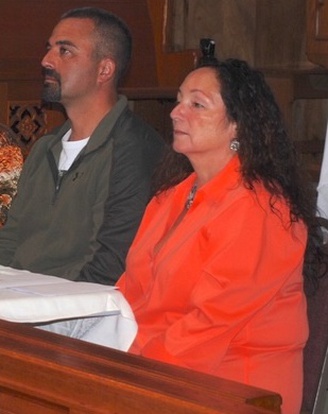 As of 9:39 p.m. Tuesday, Borges won 797 votes in comparison to Adams' 709, according to the election results.
In the District 5 Supervisor race, Wilson eked out a narrow lead over Masten with 724 votes over Masten's 668.
For Del Norte County Unified School District Trustee Area 2, Abbie Crist was in the lead with 487 votes compared to William Meriwether, who had 419 votes as of 9:39 p.m.
For DNUSD Trustee Area 5, Greer maintained his lead with 697 votes to Williams' 476, according to the election results.
In the Crescent City Harbor District race, incumbents Rick Shepherd and Gerhard Weber came in first and second out of five candidates.
Shepherd received 2,904 votes while Weber got 1,856 votes, as of 9:39 p.m. Tuesday.
Harbor District candidates Kevin Hendrick, chair of the Del Norte County Central Committee, received 1,828 votes; Annie Nehmer had 1,683 votes; and Linda Sutter received 896 votes, according to Tuesday's election results.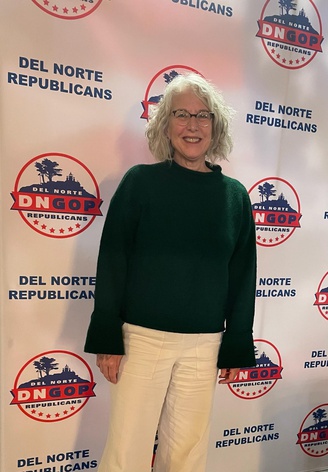 In local ballot measures, Measure T — which would have repealed Measure S, the city's 1 percent sales tax voters approved two years ago — failed with 511 voters voting no over 155 voting yes.
Measure U, which would have repealed the county's 2020 sales tax measure, Measure R, also failed with 4,237 voters opposing the repeal over the 2,020 voters that favored ending the tax.
Just before 4 p.m. Tuesday, the Del Norte County Elections Office was slammed, County Clerk Alissia Northrup said. At that time, 5,240 ballots had come into her office, though they weren't all processed.
Though the polls closed at 8 p.m., the Elections Office will take ballots postmarked on Election Day through Tuesday, Northrup said. Some voters may also have to come to the Northrup's office to cure their ballot.
"The voter has almost until the end of the month to cure ballots," she said. "The numbers could change. I don't expect by a lot, but they could change up till then."
Adams said she hopes things change for her. She said she worked really hard and spent a lot of time and money getting to know the district she wants to represent.
"People are ready for a change," Adams said. "And with Gerry (Hemmingsen) retiring after 16 years, I think it's the right time. I'm excited."
Much like Williams, Masten, who is also a Yurok Tribal member, said she's ecstatic win or lose. She credited the volunteers who worked on her campaign and "hung in there with me to the last second" with a rewarding campaign.
Spending the evening at Enoteca in Crescent City with other candidates, Masten said she's just enjoying the night.
"There were a lot of volunteers who called and said, 'What more can I do? I really want you to win. We respect you and appreciate you,'" Masten said. "How could I not be on a high?"
For Del Norte Unified School District candidates, this is the first year that only voters in the district they seek to represent could cast a ballot for them instead of the school district as a whole.
Greer, who moved from Paradise following the 2018 Camp Fire, where he spent 14 years on the school board, said his lead over Williams was both surprising and heartening.
Greer, who was president of the school board during the fire, used that experience to fuel his campaign.
Greer also ran on his experience as retired special education teacher and union president.
"I know my abilities are on the school board because of past experience," he told the Outpost. "It's nice to know the people are looking at experience and what's needed. It really needs somebody who's relatively new in town that's able to get that type of vote, especially in the 5th District."
---
SHARE →