---
Jessica Cejnar Andrews / Monday, Nov. 21, 2022 @ 1:52 p.m. / Community, Education
DNUSD Seeks Public Input In Its Search For A Special Education Executive Director; Hopes to Have Person Hired By Feb. 1
---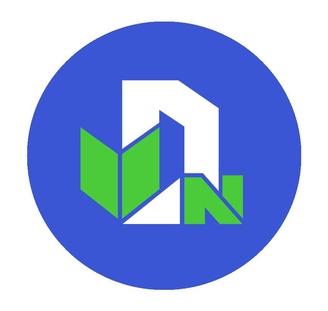 Del Norte education officials are seeking input from parents as they conduct one of the most in-depth searches for a head of special education in the school district's history.
Del Norte Unified School District has deployed a community survey asking people to help the school board find the right executive director of special education. DNUSD will hold a virtual family engagement meeting on Nov. 30, and once actual applicants visit Crescent City, stakeholders, including parents, will have a chance to interview them, Superintendent Jeff Harris told the Wild Rivers Outpost.
The district hopes to have a new executive director of special education hired by Feb. 1, Harris said, comparing the endeavor to his own hiring process back in 2015.
"The search is taking place in the Western United States. It's Washington, Oregon, California. I believe we have Arizona, Nevada and Idaho. We might even go into Montana," Harris told the Outpost on Monday. "We've cast a wide net hoping to get the one really great person that can step into the job."
At a special meeting Sept. 13, the DNUSD Board of Trustees hired Nebraska-based McPherson & Jacobson LLC to spearhead the search for someone to replace the former director of special education, Brooke Davis, who went on to be the co-principal at Crescent Elk Middle School.
Assistant Superintendent of Education Services Tom Kissinger is currently serving as the interim director of special education.
According to Harris, the enhanced "executive director" title reflects the fact that roughly 20 percent of DNUSD students have individualized education plans, or IEPs. The executive special education director will also be responsible for about 20 percent of DNUSD's budget, he said, as well as working with the California Department of Education and the Humboldt-Del Norte Special Education Local Plan Area, or SELPA.
In the 2017-18 school year, 12.5 percent of California public school students received special education, the Legislative Analyst Office reported in 2019. Harris pointed out that DNUSD is "definitely above the state average."
In many school districts or county offices of education, the executive director of special education might be an assistant superintendent or would be in charge of a SELPA, Harris said.
Since the COVID-19 pandemic, DNUSD has had trouble recruiting both certificated and classified staff, Harris said. DNUSD has a total of 75 vacancies listed on the recruitment website EdJoin.
That challenge exists within special education too, Harris said.
"It's extremely difficult to get staff members who have very specific qualifications for things like speech or to get a board-certified behavior analyst or to even get fully credentialed special education teachers or to get staff that work with our severely emotionally disturbed youth," he said.
DNUSD deployed its public survey on Nov. 16. It asks people to tell the district good things about the community, about the schools their kids attend and the issues an executive director of special education should be aware of.
Harris pointed out that while the community as a whole may not know about the programs DNUSD has to offer, parents do.
"They know about the personnel challenges, they know about programmatic challenges. They know about support and service challenges," he said. "We really want to be clear with the candidate and we want to try to find a candidate who knows how to address those challenges."
The final question on the community survey addresses personal attributes.
The survey will close Dec. 5. Once McPherson & Jacobson compile the responses they've received, they'll begin weeding through applicants and conduct virtual interviews. They'll return to DNUSD officials with their top three to five candidates as well as others, letting district elected officials and administrators review their files and the virtual interview sessions.
The district will then choose which applicants they want to interview in person.
In Crescent City, special education executive director candidates will be interviewed by stakeholders, including parents, teachers, administrators and classified staff, Harris said. School board members and district office staff will get to take part in a separate interview.
And, Harris said, candidates will sit down with him for an "informal conversation." During each of those conversations, the candidates will be ranked.
"Then we'll pull back in all of those pieces and we'll make our decision on our finalist," he said. "If there's time, and depending on their current job, we will then take a very small group of folks down to visit them on site and talk to some of the people they work with to verify what we heard in the interview, to verify what our search firm found and to verify if that's the person we want. At that point, we'll offer the position and hopefully hire."


---
SHARE →