---
Jessica Cejnar Andrews / Tuesday, Nov. 15 @ 11:21 a.m. / Elections
'Final Unofficial Results' Show Little Change in Nov. 8 Del Norte County Election; Locals Vote Red in State, National Races
---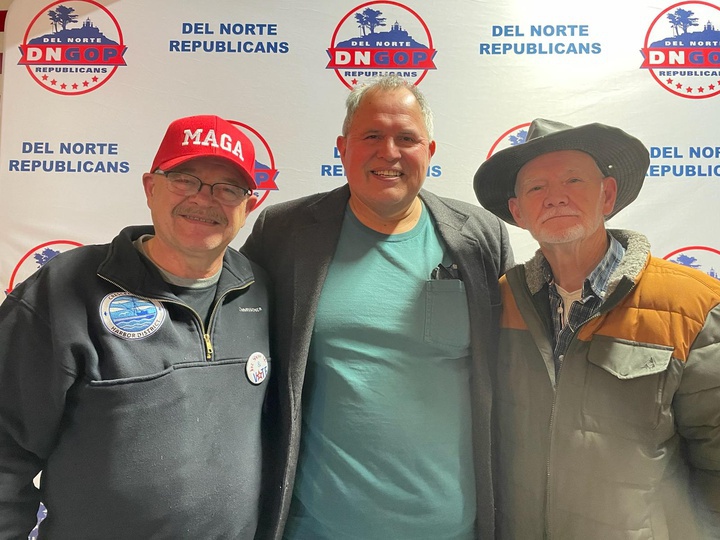 Document:
• Nov. 8 Election Final Unofficial Results
###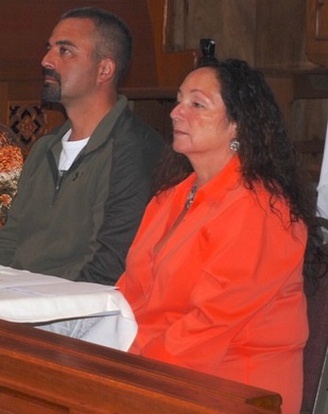 It'll probably be another two weeks before Del Norte County's registrar of voters certifies the Nov. 8 election, but she doesn't anticipate the results to change much.
Though her office is still counting ballots, Alissia Northrup released the final unofficial election results Monday.
"We do have some vote-by-mails and some provisionals and conditional (ballots) that will still be counted, but it's not likely there's enough that's going to change anything," she told the Wild Rivers Outpost on Tuesday. "We're required by law to give anybody time to cure their ballot. If they didn't put an address or PO Box on it, we'll send a letter to give them a chance to vote."
As things currently stand, Joey Borges, a local cattle rancher and dairyman, maintained a 207 vote lead over realtor Patty Adams for the Del Norte County District 4 Supervisor seat, even though he didn't attend any of the forums or form a committee.
For the District 5 seat, former sheriff Dean Wilson had a 129 vote lead over the current appointed supervisor, Susan Masten.
For the Del Norte Unified School District, retired attorney Abbie Crist received 110 more votes than her opponent, College of the Redwoods professor William Meriwether, to represent Trustee Area 2.
Meanwhile, in the Trustee Area 5 race, retired special education teacher Michael Greer, a former school board member from Paradise, Calif., received 303 more votes than his opponent Yurok Tribal Councilor Phillip Williams.
This was the first year that DNUSD held by-Trustee Area elections, meaning candidates only received votes from residents living in the district they seek to represent.
The two incumbents prevailed over their five challenges for seats on the Crescent City Harbor District Board of Commissioners. Commercial fisherman Rick Shepherd, the board's current chairman, came in first with 3,808 votes out of a total of 11,928. Appointed incumbent Gerhard Weber came in second with 2,416 votes.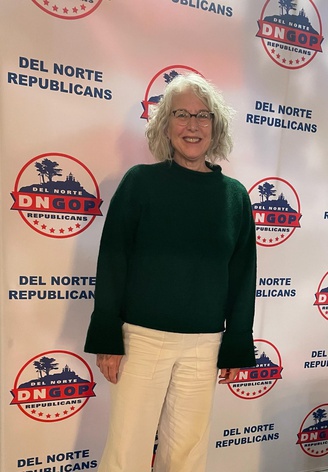 Kevin Hendrick, chairman of the Del Norte County Democratic Central Committee, narrowly lost to Weber with 2,332 votes. Annie Nehmer and Linda Sutter rounded out the candidate list with 2,213 and 1,159 votes respectively.
Though the numbers changed slightly, nothing changed for the ballot measures meant to repeal two local 1 percent sales tax measures voters approved in 2020.
In Crescent City, voters defeated Measure T by 697 votes out of a total of 896, according to the unofficial election results. Measure T would have repealed Measure S, the 1 percent sales tax the city is using to fund its police department, fire department, road repairs and Fred Endert Municipal Swimming Pool.
Del Norte County voters also defeated Measure U with 5,587 out of a total of 8,197 voting against the repeal. Measure U would have eliminated Measure R, a similar 1 percent sales tax measure the county has used to increase staffing levels in several departments, including the sheriff's office, probation, code enforcement, animal control and planning.
For state and national offices, Del Norte County voters favored the incumbents' Republican challengers.
In California Assembly District 2, local teacher Charlotte Svolos received 1,291 more votes in Del Norte County than incumbent Jim Wood. However, Wood won his district with 71,260 votes to Svolos's 33,568, according to the Secretary of State.
Del Norte voters also favored Republican Gene Yoon for the State Senate District 2 race, who received 4,515 votes to Democratic incumbent Mike McGuire's 3,571. Districtwide, McGuire prevailed over Yoon with 105,579 more votes.
For the District 2 Congressional seat, Republican Douglas Brower got 1,042 more Del Norte County votes than Democratic incumbent Jared Huffman. Districtwide, Huffman received 88,298 more votes than Brower did.
In the U.S. Senate race, Del Norters favored Republican Mark P. Meuser for both the full and partial term over the incumbent, Democrat Alex Padilla.
Meuser received 4,750 Del Norte County votes to Padilla's 3,314 for the partial U.S. Senate term. For the full six-year term, Meuser received 4,760 Del Norte County votes to Padilla's 3,335, according to the unofficial results. Statewide, Padilla won for both the partial and full terms.
Finally, for California governor, Del Norte County preferred Republican challenger Brian Dahle to Democratic incumbent Gavin Newsom, voting 5,014 in favor of Dahle out of a total of 8,214 votes cast.
Statewide, Newsom beat Dahle by nearly 1.4 million votes, according to the Secretary of State's website.
---
SHARE →