---
Jessica Cejnar Andrews / Friday, May 13 @ 7:31 p.m.
Del Norte County District Attorney on Randy Waltz Case: 'I Must Uphold the Law Without Fear or Favoritism'
---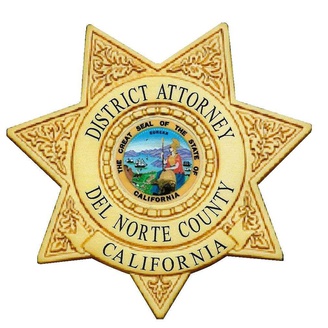 Previously:
• Waltz Pleads No Contest to One Misdemeanor False Declaration of Candidacy Charge; Perjury, Voter Fraud Charges Against Him Dismissed
###
Del Norte County District Attorney Katherine Micks spoke out Friday regarding the case against former sheriff Randy Waltz, saying the elections code conviction against him was an appropriate outcome.
"As the District Attorney, I must uphold the law without fear or favoritism," Micks told the Wild Rivers Outpost via email Friday. "When there is sufficient evidence of a violation, I will move forward with prosecution, regardless of who violates it. This certainly applies to those who have vowed to uphold the law."
About a week after he initially pleaded not guilty to felony charges of perjury, voter fraud and election fraud, Waltz on Thursday changed his plea to no contest to a reduced misdemeanor count of filing false candidacy in his efforts to continue as Del Norte County's sheriff.
Appearing before visiting San Mateo County Superior Court Judge Susan Greenberg, Waltz agreed to pay a $1,000 fine. The other two charges against him were dismissed.
According to Deputy District Attorney Todd Zocchi, Waltz had been living in Brookings when he declared his candidacy for Del Norte County sheriff on Feb. 14, 2022. Though he had secured housing in Del Norte, he had not moved in yet, Zocchi told the judge Thursday.
On Thursday, Waltz said accepting a plea deal was the most expedient way to put the case behind him.
Waltz was appointed Del Norte County sheriff in September 2021 after his predecessor, Erik Apperson resigned. Waltz came to the Del Norte County Sheriff's Office from the Fresno area in 2020 to be undersheriff.
---
SHARE →