---
Jessica Cejnar Andrews / Wednesday, June 8, 2022 @ 3:54 p.m.
Joey Borges Will Face a Run-off Election, Though Del Norte District 4 Race is Still Too Close to Call; County Clerk-Recorder Says Voter Turnout Was Low
---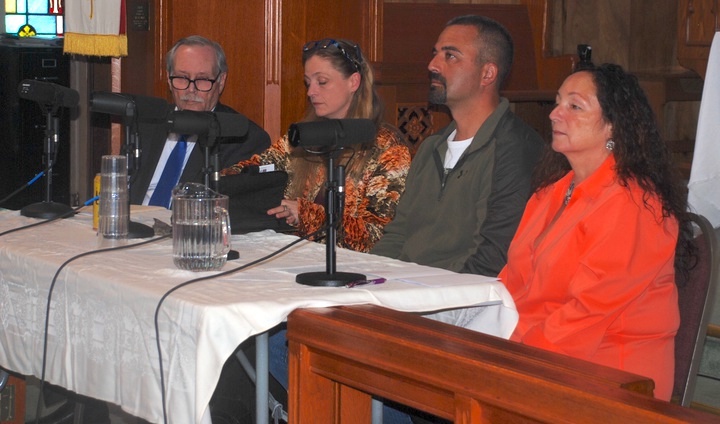 With an 11 vote margin between two out of the four candidates vying for the seat, it's still too soon to call the Del Norte County District 4 supervisor race.
Joey Borges, who had started Borges Dairy and now runs beef cattle in addition to owning an excavation company, said his views are still the same no matter who his opponent in the runoff is — Patty Adams or Brian Stone.
"We're out here doing what's best for the community," Borges told the Wild Rivers Outpost on Wednesday. "It doesn't matter who I'm going to do the same thing I plan to do."
When the Del Norte County Elections Office released the final results just before 10 p.m. Tuesday, Borges was the top vote-getter with 44.67 percent of the vote. Adams came in second with 25.19 percent of the vote and Stone was third with 24 percent of the vote. Margaret Sargent came in last with 6.14 percent of the vote.
On Tuesday evening, though she noted it was too early to tell, Patty Adams said her campaign was expecting a runoff, but she wanted to wait updated results came out.
"I would welcome a runoff with Joey Borges," she told the Outpost.
Stone was also waiting on the outcome of the vote, noting that because a lot of people submitted their vote-by-mail ballots at the polls that the final tally may not be released until Friday. He said he was also disappointed in the voter turnout.
"If the turnout would have been higher I could have done a lot better than what I did," he said. "I know for a fact that a lot of people just sat this one out. If people really and truly want a change in government or if they want it to work, they have to participate."
On Wednesday morning, County Clerk-Recorder Alissia Northrup and her staff at the Del Norte County Elections Office were still tabulating the vote-by-mail ballots that had been dropped off at the polling places on Tuesday.
At about 3:50 p.m. Wednesday, Northrup said her office still had 1,708 vote-by-mail ballots to process. This was a raw count, she said, pointing out that they may not all be valid. Of those ballots, 70 were provisional or conditional voter registration ballots, Northrup said.
Northrup said she hoped to have updated election results by Friday.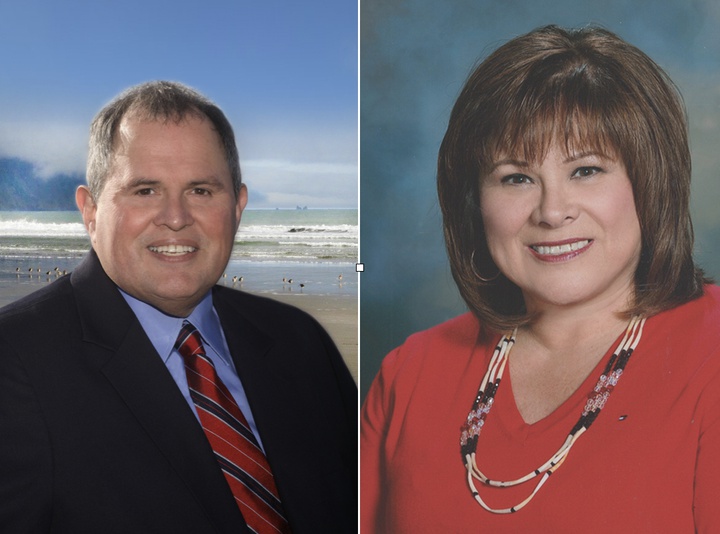 "But that's not going to mean it's over," Northrup told the Outpost. "I have to take vote-by-mail ballots for seven days."
Northrup said her staff also has to ensure the signature and addresses match and must give voters a chance to correct any errors. Northrup's office has 30 days to certify the election.
When the final tally of the evening had been released Tuesday, about 26.24 percent, or 4,019 out of 15,317 voters, cast a ballot. Northrup said this is comparable to previous mid-term elections, except this year every single Del Norte County voter — along with every voter in California — received a ballot in the mail and every polling place was open. Voters had a lot of options, she said.
"If you go to the Secretary of State's website last night we were right in tune and some (counties) were even worse than us," she said. "It looked like there was terrible turnout throughout the whole state."
Northrup noted that this year's ballot may have been a little intimidating. It was a two-page ballot and she said many think if they don't vote on everything their ballot isn't going to count, which isn't true.
Former sheriff, Dean Wilson, the front-runner for the 5th District supervisor race, said more people turn out for presidential races rather than mid-terms, especially in the district he hopes to represent.
With 39.75 percent of the vote, Wilson faces a run-off election with appointed supervisor Susan Masten who received 33.94 percent of the vote. Terri Colton, who unsuccessfully sought the District 5 seat in 2016, came in third with 10.93 percent of the vote.
Klamath Chamber of Commerce representative David Jones came in third with 9.34 percent and Bertsch tract resident David Markel came in last with 6.04 percent of the vote.
Each candidate hoped to fill the vacancy left behind by former supervisor Bob Berkowitz who died in March.
On Tuesday, though he wasn't sure who his opponent in the run-off election would be, Wilson said he expected to continue the race through November. He said he hoped for a better voter turnout in the general election.
"I think mid-years always have a lower turnout than the presidential elections and then add to that your primaries tend to be lower turnout than your generals," he said. "A lot of people, about 30 percent, just wait to see who fleshes out on the elections. And then, realistically, there's no hot drivers for this elections. There are really no local initiatives on the ballot."
On Wednesday, Masten said she was also looking forward to the run-off election, but that regardless of the outcome, she will continue to serve as county supervisor until January at least.
"Hopefully the voters will see by my example that I'm the one they should be supporting in the general election," she said.
As she looks toward November, Masten said her campaign will focus on public safety, making sure the new sheriff, Garrett Scott, has the tools needed to improve the conditions at the Del Norte County Jail. Another focus is on mental health, she said, and how to improve services to those in need.
"The thing I think I'm most impressed about in talking to the residents in my district is how much talent we have that's untapped that could be utilized to create meaningful change within our communities and within the county," she said. "I plan on tapping into that."
In District 3, incumbent Chris Howard will serve a third term on the Board of Supervisors after receiving 56.74 percent of the vote. Challengers Frank Magarino and Joe "Hank" Akin came in second and third respectively with 22.99 percent of the vote and 20.27 percent of the vote.


---
SHARE →