---
John Ross Ferrara / Thursday, June 16, 2022 @ 1:25 p.m. / Weather
Southern Curry County Coast Drought-Free for First Time in More Than a Year
---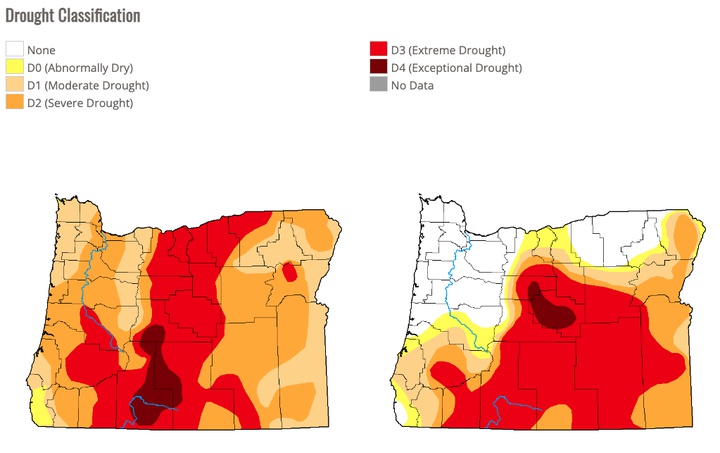 After more than a year of wavering drought conditions, Curry County's southern coast is officially drought-free.
Hydrologist Spencer Higginson with the National Weather Service office in Medford told the Outpost that recent rains have alleviated drought conditions in southern and central areas of coastal Curry County. The region's drought designation was officially downgraded today from "abnormally dry" to "[no drought]" by the U.S. Drought Monitor — a national drought mapping service that's updated every Thursday by joint government agencies.
"Any rain is helpful during this time of year," Higginson said. "Mid-to-late March is normally when [the possibility of rain] starts to die down. Anything beyond March is helpful, especially in June, a week away from the summer solstice. Anything we can get from here on out is just gravy."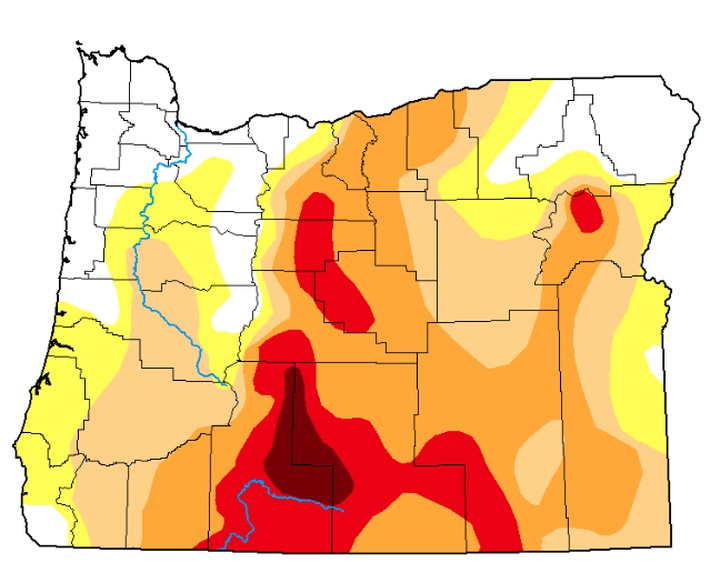 While portions of northern and eastern Curry are still experiencing "abnormally dry" and "moderate" droughts, conditions have improved immensely from November, when a majority of Curry County was in a state of "severe drought." The one exception was the county's eastern handle, which was deemed to be in an "extreme drought" — the penultimate drought severity set by the U.S. Drought Monitor service.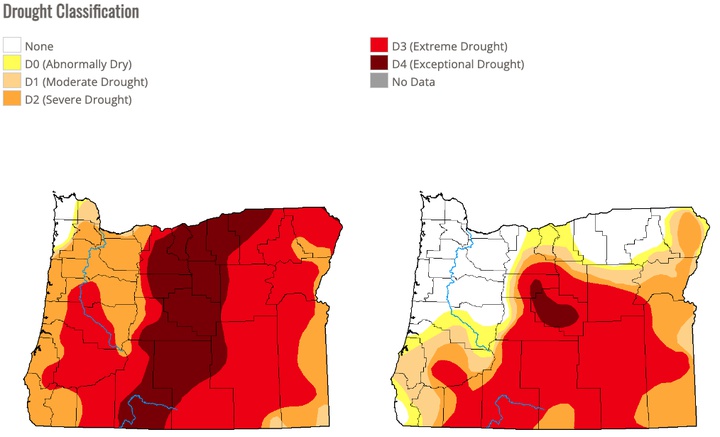 The recent rainfall and cooler temperature have been more in line with expectations for a La Niña season — a shift in weather patterns every two to seven years that's caused by strong westerly trade winds that upwell cooler ocean waters in the eastern Pacific. The cool ocean temperatures push the polar jet stream north, often bringing colder temperatures, heavy rains and flooding to the Pacific Northwest.
Higginson said that the La Niña pattern is typically good news for Curry County. However, during the last two years, the present La Niña pattern has shifted further to the north, bringing more rain to Northwest Oregon and Washington, and less to the Southern Oregon Coast.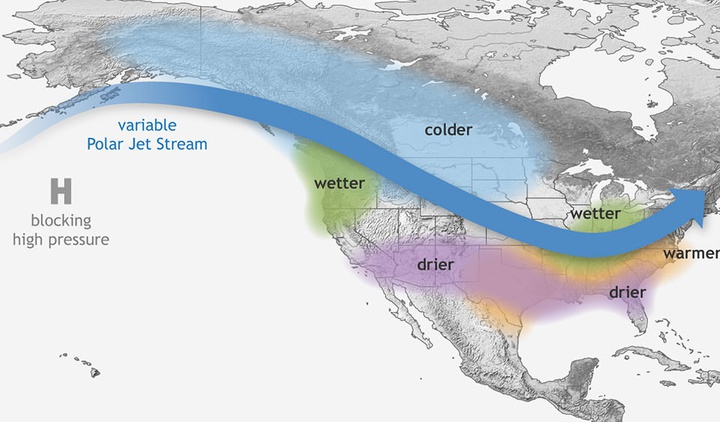 Last week, the National Oceanic and Atmospheric Administration released a La Niña advisory report, which suggests that the pattern will remain in place through the end of the year, and possibly longer. Despite the minimal rainfall in recent years, Higginson said La Niña conditions are still favorable for ideal precipitation levels in Curry County.
"That's good news," he said. "It's important to remember that when we have a La Niña, [receiving rainfall] is just odds. Unfortunately, the odds didn't work out in our favor the last couple of years. Typically La Niña does help us. It's a positive outlook."
The improving conditions may also help to pacify Curry County's impending fire season. However, Higginson said that it's still too early to make predictions.
"All this moisture will help keep the fuels wet longer and the temperatures have helped a lot too," he said. "We've stayed a lot cooler this year than other years. Fire starts are unpedicicable. As far as conditions, they're looking good so far. The later we can stay wet and cool, the more the fire conditions will be in our favor."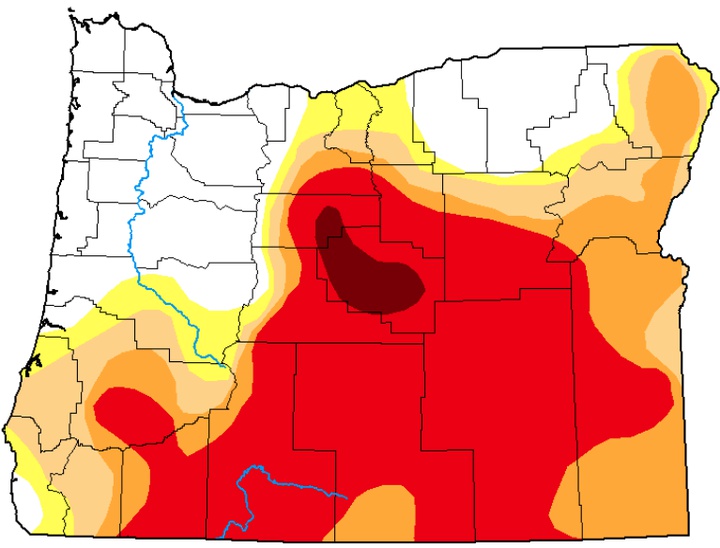 ---
SHARE →