---
Jessica Cejnar Andrews / Tuesday, July 5 @ 10:49 a.m. / Crime
Crescent City Man Arrested on Sexual Assault Charges Involving 8-year-old Girl
---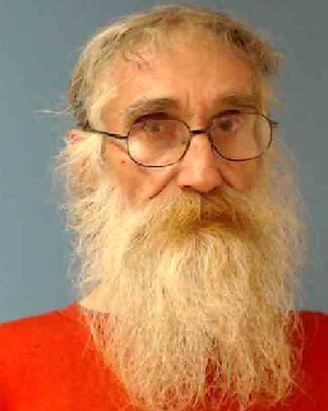 Police arrested a 63-year-old Crescent City man on Sunday on suspicion of sexually penetration with a foreign object of a minor under 14.
CCPD officers arrested Brian Grady at his home on the 800 block of J Street at about 10 p.m. Sunday, Chief Richard Griffin told the Wild Rivers Outpost. The suspect's alleged victim, an 8-year-old girl, had shown evidence of sexual assault during an emergency room visit, Griffin said.
According to Griffin, there was enough probable cause to determine Grady had allegedly sexually penetrated the minor with his fingers. He said the girl is a relative of Grady's
"Officer (Daniel) Sanders worked it very quickly," Griffin said. "He developed probable cause for an arrest and we went over and formed a perimeter on the residence. There was some evidence the suspect may have been armed at the residence, but we were able to have him come outside and there was no incident during the arrest."
Grady was booked into the Del Norte County Jail on charges of sexual penetration by a foreign object, according to the Del Norte County Sheriff's Office Online Information System.
If you or someone you know has been impacted by sexual assault and needs support, please contact The North Coast Rape Crisis Team on their confidential 24/7 Hotline. In Humboldt County: (707) 445-2881. In Del Norte County: (707) 465-2851.
---
SHARE →