---
Jessica Cejnar Andrews / Tuesday, July 5 @ 2:06 p.m. / Crime
(Updated) 25-year-old Charged With Attempted Murder After Allegedly Stabbing a Juvenile
---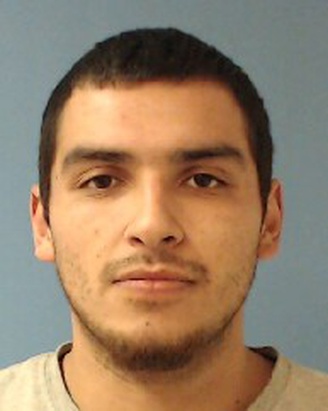 (Updated at 7:47 p.m. Thursday to clarify a statement from the suspect's sister.)
(Updated at 4:37 p.m. with a statement from the suspect's sister.)
Deputies arrested a 25-year-old man on suspicion of attempted murder and assault with a deadly weapon after he allegedly stabbed a juvenile in the lower back early Tuesday morning.
Bryce Scott was allegedly armed with an axe when he approached three juveniles who were lighting off fireworks in the street near the 200 block of Maiden Lane at about 1:18 a.m. Tuesday, Sheriff Garrett Scott told the Wild Rivers Outpost. Upset about the fireworks, Bryce Scott allegedly went after these juveniles with the axe, but they over powered him and got the axe away, the sheriff said.
Bryce Scott allegedly produced a knife and stabbed a juvenile in his lower back, according to Garrett Scott. The victim, who is 17 years old, sustained a one-inch long laceration to the lower back. His family transported him to Sutter Coast Hospital, according to Garrett Scott.
"The deputy did observe the laceration also," Garrett Scott told the Outpost. "The depth of how far the knife went in is unknown until we get the medical report."
According to Bryce Scott's sister, her brother confronted the juveniles who were holding a party in one of the units on Maiden Lane. He has a 7-month old baby at home, who is afraid of loud sudden noises, Alyssia Scott told the Outpost.
Bryce Scott's sister said her brother has already had "issues" with the people who live in the complex before the incident on July 5, "which is probably where the alleged axe came into the mix."
When the juveniles refused to listen to Bryce Scott, he kicked their fireworks prompting several to attack him and beat him, his sister said. She said he was walking home when one of the juveniles pushed him and hit him from behind.
"And that was when Bryce took his knife out," she said.
Bryce Scott's bail is currently at $250,000, according to the DNSO's Online Information System.
---
SHARE →