---
Jessica Cejnar Andrews / Wednesday, Jan. 5 @ 5:35 p.m. / COVID-19
Del Norte Had 61 New COVID Cases Since Monday; Public Health Branch Sticks to Stricter Quarantine, Isolation Guidance Despite State's More Relaxed Stance
---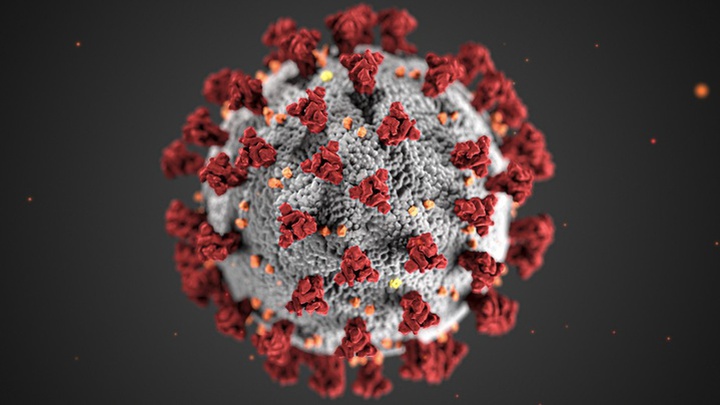 With 61 new COVID-19 cases showing up in Del Norte County since Monday, public health authorities are adhering to stricter quarantine and isolation procedures despite new more lenient state and federal guidance.
The Del Norte County Public Health Branch on Wednesday cited rising case numbers and the new Omicron variant for continuing to advise a 10-day quarantine and isolation period for those who tested positive and for close contacts.
Meanwhile, the Humboldt-Del Norte League, which oversees student athletics in Humboldt and Del Norte counties, voted 6-4 Wednesday to suspend spectators at games between Jan. 7 and Jan. 23, according to HDNL Commissioner Jack Lakin. This will impact scheduled basketball and wrestling events, he said in an email.
"The number of positive tests being reported from local school districts and recent updates from Humboldt County Public Health (188 new COVID cases in the Jan. 4 press release) indicate this is likely the beginning of a surge," Lakin said. "Given this information, the League took this action in an attempt to slow down and possibly minimize the spread of COVID in both our school and local communities."
On Dec. 30, the California Department of Public Health reduced its recommended isolation and quarantine period for COVID positive patients and close contacts from 10 days to five.
In Del Norte County, however, anyone who tests positive for COVID regardless of their vaccination status are advised to stay home for 10 days from the start of symptoms or their test date if they're asymptomatic, according to a Del Norte Public Health news release.
Isolation can end after the 10th day if symptoms are resolving and the patient has gone 24 hours without a fever.
Those who have been a close contact with a COVID patient and are either unvaccinated or are vaccinated, but haven't received the booster yet, are advised to stay home for at least 10 days.
People who are vaccinated and have either received the booster shot or are not yet eligible to receive the booster shot do not have to quarantine.
In both cases, people are advised to test five to seven days after coming into close contact with a COVID positive individual, according to the Public Health Branch. If symptoms developed, they're asked to stay home.
In Del Norte County, 40 new cases were reported to the Public Health Branch on Monday. Thirteen new cases were reported on Tuesday. On Wednesday, eight new cases were reported to the Public Health Branch, according to the county's COVID-19 Information Hub.
There are 83 active COVID-19 cases in Del Norte County as of Wednesday. There was no one in the hospital with COVID symptoms on Wednesday, according to the county.
Del Norte Unified School District on Tuesday confirmed that 12 staff and students had tested positive between Dec. 28 and Jan. 4.
On Tuesday, Del Norte County's public health officer, Dr. Aaron Stutz said the increase in cases is likely an effect of the recent holidays. It also likely represents the presence of the Omicron variant in Del Norte County since it represents the majority of new cases across the country at this time, he said.
"We have no concrete evidence of Omicron until we receive some whole genome sequencing results, but we probably won't see any results for several weeks," Stutz wrote in an email to Wild Rivers Outpost. "I'm definitely concerned about the spike in cases and we have meetings planned to brainstorm some ways to get ahead of it (or at least mitigate it)."
OptumServe continues to offer testing sites in Smith River, Klamath and in Crescent City. COVID tests are also available at Sutter Coast Hospital.
The mask mandate Stutz issued in response to the Delta surge over the summer is also still in effect.
"Essentially those resources have been in place continuously since the Delta surge," Stutz told the Outpost, "other than the refrigerated morgue truck, which went back to Humboldt and which we hopefully will not need this time around."


---
SHARE →