---
Jessica Cejnar Andrews / Tuesday, Jan. 4 @ 6:16 p.m.
Crescent City Harbor District Tables Funding Request From Del Norte Visitor Bureau Despite Benefiting From Bed Tax Increase in 2020-21
---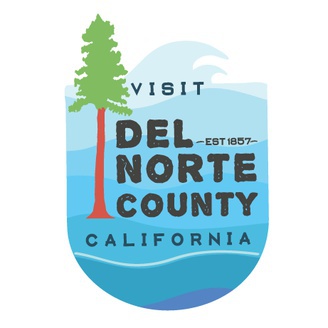 Despite receiving $100,000 in additional bed tax revenue during the 2020-21 fiscal year, the Crescent City Harbor District on Tuesday took no action on a funding request from the Del Norte Visitor Bureau.
A motion to grant the Visitor Bureau's request for an additional $4,000 deadlocked with commissioners Wes White and Brian Stone voting in favor and their colleagues Rick Shepherd and Gerhard Weber dissenting.
The fifth member of the Harbor District Board of Commissioners, Harry Adams, recused himself, saying his wife's business, Stella's Adventures, was mentioned in the Visitor Bureau's presentation a couple of times and he felt there would be a conflict of interest.
Commissioners instead chose to table the matter after members of the public took issue with the Visitor Bureau's request.
"I'm hearing a correlation versus causation thing," said county resident Annie Nehmer. "Nothing was mentioned about how tons of tourists flocked to Del Norte County because the rest of the state and areas were locked down and people were desperate to go somewhere. The 40 percent increase sounds huge. If $4,000 is no big deal, then why not give someone in hardship a $4,000 break on their slip rent?"
The Crescent City Harbor District currently contributes $6,000 annually to the Del Norte County Visitor Bureau, according to its executive director, Cindy Vosburg. If the harbor district had granted the bureau's request, its contribution would be a total of $10,000, she said.
The Visitor Bureau's request comes after the Del Norte County Board of Supervisors agreed to increase the county's contribution by $30,000. The county allocates a total of $92,340 to the visitors bureau and $22,000 to the Crescent City-Del Norte County Chamber of Commerce to operate its visitor center, Vosburg said.
Crescent City contributes $100,000 to the Visitors Bureau, Vosburg said. Of that, $18,000 is an in-kind contribution for utilities and rent at the Cultural Center. About $72,000 in cash is allocated to the visitor bureau and $11,000 is allocated to the chamber of commerce, she said.
Before Vosburg made the bureau's official request to the Harbor District, Lynette Braillard, of LuLish Design, the bureau's agent of record, gave a breakdown of tourism in Del Norte County during the 2020-21 fiscal year.
Transiency occupancy tax was down about 10 percent during the first quarter of 2020-21 due to the pandemic, according to Braillard. In the second quarter, TOT was up by 44 percent over the 2019-20 fiscal year. In the third quarter, TOT increased by 124 percent over the previous fiscal year and by 413 percent during the fourth quarter, she said.
Visit Del Norte, the visitor bureau's website got 217,000 page views in 2020-21, up by 157 percent from the previous fiscal year, with more than 3.7 million organic Google search impressions, Braillard said.
Del Norte County was also featured in more than 26 articles with stories mentioning the Crescent City Harbor and Stella's Adventures, according to Braillard.
"During the current fiscal year, we are doing more influencer marketing," she told harbor commissioners. "We have a whole new group of women coming from Women Who Explore to stay for five days in Del Norte County this May. We're doing more search engine optimization through content and marketing efforts, including a special partnership with Visit California."
The Del Norte Visitor Bureau has also invested in public relations software that will send media alerts to travel writers and travel publications, Braillard said. Visitor bureau representatives will also visit two travel shows in 2022, including Visit California's Outlook Forum.
On Tuesday, Harbor Commissioner Brian Stone pointed out that the port benefits from the increase in visitors and transiency occupancy tax because of Measure C, which increased the TOT rate in the county from 8 percent to 10 percent.
The 2 percent TOT revenue the Crescent City Harbor District receives is to be spent paying down a disaster loan from the U.S. Department of Agriculture, which rebuilt the harbor's inner boat basin following the 2006 and 2011 tsunamis.
According to Stone, the Harbor District received about $238,800 in TOT revenue this year, which nearly covered its $260,000 USDA loan payment. Last year, the Harbor District received $138,000 in TOT revenue as a result of Measure C, Stone said.
After dealing with a $498,000 deficit in 2015-16, the Crescent City Harbor District has a positive cash flow of about $698,000, Stone said. However, he said, the Harbor District needs to address $3.9 million in depreciation to its infrastructure.
"I don't think $4,000 will make that big of a dent in it," Stone said, referring to the Visitor Bureau's request. "Personally, I'm for the idea of increasing it to help increase the total amount of money for us."
Crescent City resident Roger Gitlin, however, argued that while $4,000 doesn't sound like a lot of money, the Harbor District should prioritize every penny it spends.
"Let me remind you that it's the public money and this era of you making a transition, maybe you need to rethink this or or make the amounts smaller," he said.
It was Wes White who made the initial motion to grant the Visitor Bureau's request and the motion to table the issue. He said he thinks the Visitor Bureau's efforts aligns with the Harbor District's goal of increasing the number of visitors.
"I think it pays for itself," White said.
---
SHARE →