---
Jessica Cejnar Andrews / Thursday, Dec. 29, 2022 @ 9:04 a.m.
Altercation Over a Facebook Post Leads to Gunshot, Two Booked And Released From Jail
---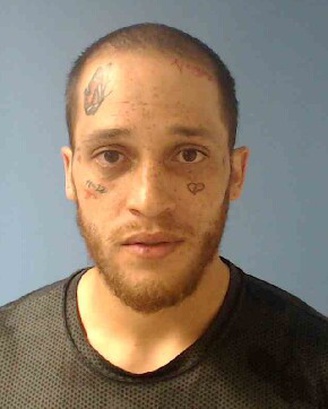 From the Crescent City Police Department:
On 12-28-2022 at about 1847 hrs, Officers from the Crescent City Police Department were dispatched to an apartment complex in the 500 block of Pacific Avenue for two male subjects involved in an argument. Deputies from the Del Norte Sheriffs Office and Officers from the California Highway Patrol also responded to assist with the incident.

While officers were en-route they received reports of a gunshot from the same incident. Officers and Deputies arrived on scene and detained Darec Larson (age 29), and Jacob Singletary (age 22), both from Crescent City.

Larson was located in the parking lot of the apartment complex with an unloaded firearm. Singletary was located across the street with a concealed loaded firearm and an extra magazine.
During the course of the investigation it was determined that Singletary had gone to Larson's residence to start a physical altercation over a Facebook post. Larson had fired one shot in the air to scare Singletary off. Larson also threw a rock at a vehicle that had no involvement in the incident causing damage to the vehicle.
After video surveillance was reviewed and statements were gathered by Officers, Larson was arrested for 246.3 PC, Willful Discharge of a Firearm in a Negligent Manner, and PC 594, vandalism.

Singletary was arrested for 25400 PC, carrying a concealed weapon on his person. Both Larson and Singletary we booked into the Del Norte County Jail.
---
SHARE →