---
Jessica Cejnar Andrews / Monday, Aug. 29 @ 1:37 p.m. / Fire
(UPDATED) New Fire Start Reported Southeast of Klamath
---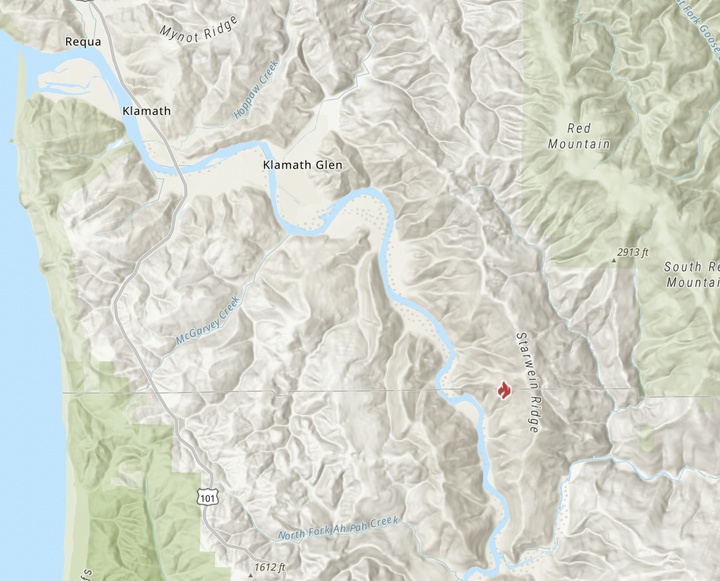 Calfire crews are responding to a new fire start at the border of Del Norte and Humboldt counties southeast of Klamath.
The McCovey fire is reported at 17 acres, according to CalFire, and is burning an area along Highway 169 near McCovey Ranch. The fire is 0 percent contained as of 1:30 p.m., according to CalFire.
In an email Monday, Del Norte Office of Emergency Services stated that the fire is partially within Del Norte County's borders. The location is remote with steep terrain and few access roads.
"While current weather conditions look favorable, the fire location may challenge fire suppression," Del Norte OES representatives stated.
---
SHARE →