---
Jessica Cejnar Andrews / Thursday, Aug. 11 @ 8:35 p.m.
Yurok Tribal Police Seek Subject Allegedly Setting Fires Near Dance Site
---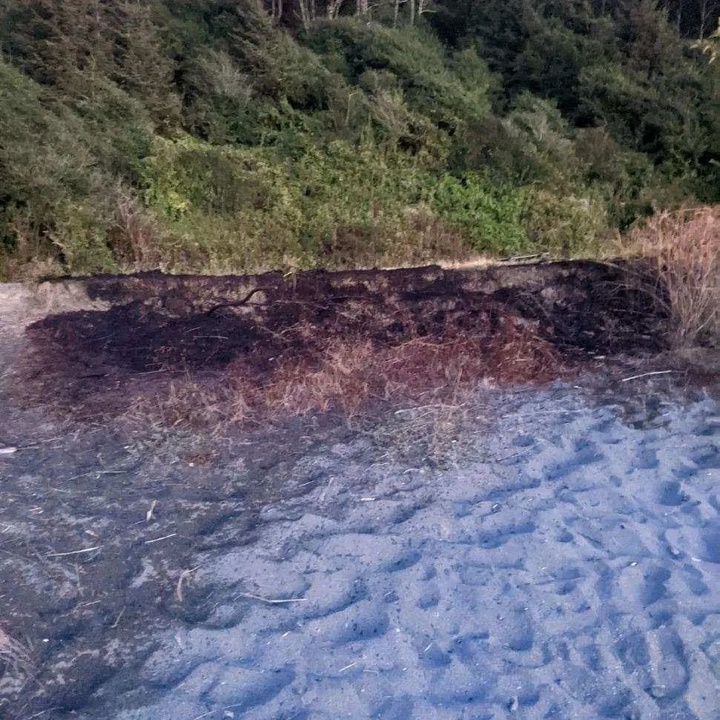 From a Yurok Tribal Police Department Facebook post:
On 8/10/2022 at about 8:00 PM, YTP Officer Kerr was dispatched to the end of Klamath Beach Road for a report of a male suspect dressed in black setting multiple fires to the brush. Upon arrival, he observed multiple fires burning at the beach adjacent to the dance site. He cleared for fire to respond in to extinguish the fires. He attempted to confront the suspect, who was walking toward Dad's Camp from the sand bar.

By the time he made it to the beach itself, the suspect was walking toward the dirt road that leads to Costal Drive. He approached the suspect and identified him as Nikwich Nez from prior contacts. He ordered Nez to stop walking away several times, and he did not comply. Nez took off running at a high rate of speed toward the dirt road. Officer Kerr gave chase by foot but lost sight of him up the hill.

From then, Officer Kerr continued to search the area and was ultimatelly unable to locate Nez.

Neither the dance house or dress houses were damaged.

If you have any information regarding Nez's location, please contact DNSO or YTPD.
---
SHARE →