---
John Ross Ferrara / Tuesday, Sept. 14 @ 10:55 a.m. / Weather
HERE COMES THE RAIN AGAIN: About 1.5 Inches of Rain Forecast for Brookings, Crescent City
---
Cooler temperatures and some much-needed rain are forecast to hit the Crescent City and Brookings areas this week.
Eureka's National Weather Service office predicts that showers will move into the area Friday night. Brookings is expected to get a rainfall total of 1.55 inches over the weekend. Crescent City is forecast to see 1.36 inches.
More than a half-inch of rain is also forecast for areas affected by wildfires in the Klamath, Six River and Shasta-Trinity National Forests.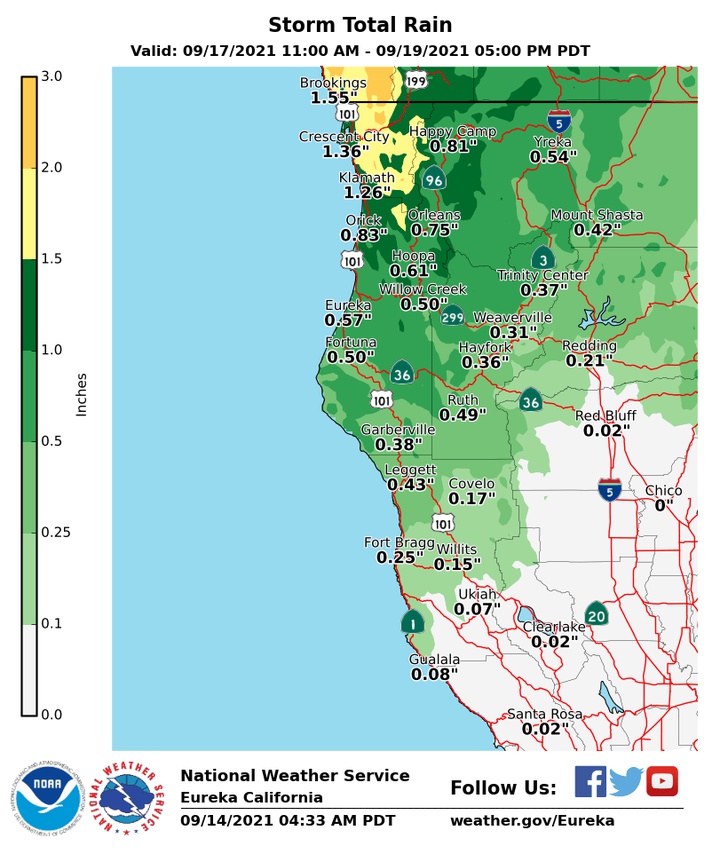 ---
SHARE →