---
Jessica Cejnar / Friday, Sept. 10 @ 12:47 p.m.
Staffing Shortage Hinders Testing, Contact Tracing in DNUSD Leading to Over 300 Students in Quarantine, Superintendent Says
---
A staffing shortage at Del Norte County Unified School District is hindering its ability to implement a modified quarantine that allows students to stay in school even if they're a close contact to someone with COVID.
The school district has roughly 130 vacant positions, which is holding up its ability to test students for the novel coronavirus, a necessary component of modified quarantine, and to conduct case investigations following a positive result, Superintendent Jeff Harris said Thursday.
With 58 students and 10 staff testing positive for COVID-19, this has created a ripple effect that has closed eight classrooms, partially closed six more and forced roughly 25 students to quarantine on Thursday due to exposure, Harris said.
DNUSD had already quarantined 315 students due to exposure, he said.
"Some of the positive cases we've had where we ended up having to quarantine multiple classes have been instances where children were brought to school symptomatic and walked into classrooms and the teachers reported it and then we had to close the classroom because the child tested positive," Harris said. "If the child is symptomatic, keep them home and let the school know. If you're awaiting test results, keep your child home until the test results come in. If they are positive and have been at school, we risk quarantining an entire class."
Harris participated in the third community meeting hosted by Crescent City in response to an ongoing surge of COVID-19 cases in Del Norte County, primarily fueled by the more contagious Delta variant.
Thursday's meeting came just after the Del Norte Public Health Branch reported yet another death due to COVID-19, bringing the total count to 31 since the pandemic began.
Health officials confirmed 17 new cases in Del Norte County as of Thursday, including two more among the incarcerated population, according to the county's COVID-19 Information Hub. There are currently 263 active cases and 18 patients hospitalized with COVID, according to the Public Health Branch.
Del Norte County's vaccination rate is currently 44.7 percent, Public Health Officer Dr. Aaron Stutz said, noting that it has been creeping up by about 1 percent each week.
Stutz said the number of cases seems to be leveling off. Last week, Del Norte County saw an average of about 30 cases per day up to 60 or 70 new cases.
Stutz said the fact that only 15 new cases were confirmed Thursday is encouraging, but said surges usually take about two to three months to resolve. He noted that his mask mandate is still in effect, which, he hopes, will contribute to a trend of cases leveling off.
"These surges usually take about two to three months to fully resolve in a community," Stutz said. "I would hope people would curtail some of their family gatherings, their large gatherings outside and indoors. I appreciate when people are putting off these activities until a safer time."
Stutz also pointed out that keeping outbreaks from happening in schools, conducting contact tracing and testing has been challenging for schools across Northern California.
As of Friday, 10 DNUSD staff members are trained to conduct COVID-19 testing in schools, Harris said. An additional 25 are being trained. Harris said he's hoping to have about 50 staffers dedicated to administering COVID tests.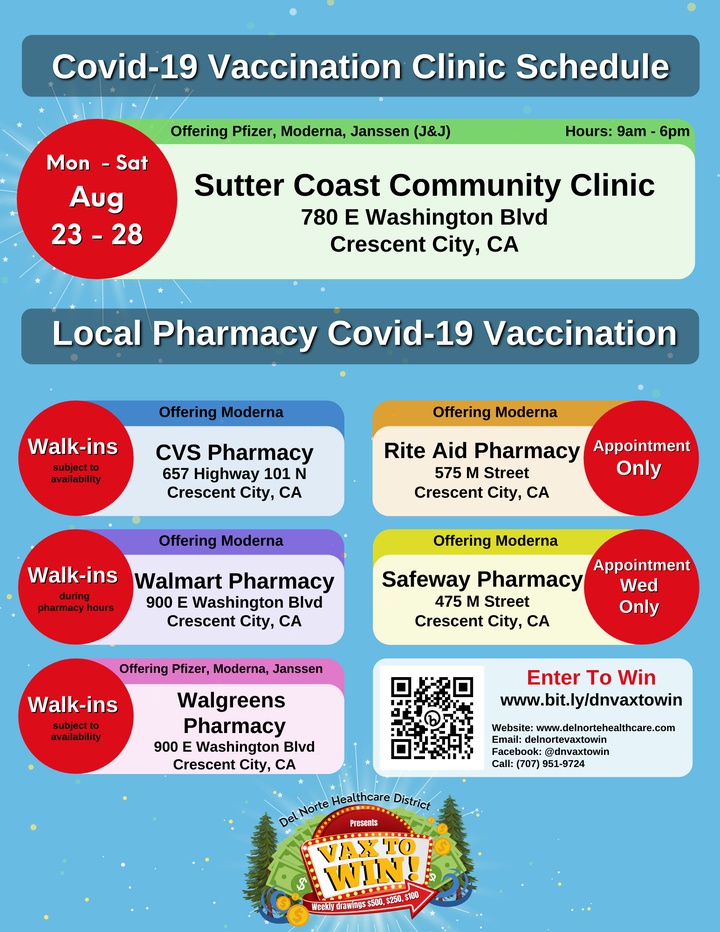 Under state law, DNUSD will also require its unvaccinated staff to be tested for COVID once a week starting Oct. 15, Harris said.
Once it has the needed staff and testing protocol in place, DNUSD can start its modified quarantine practice, Harris said. Under modified quarantine, a child who was masked at the time of contact with a positive individual would undergo twice-weekly testing with the parent's permission but be able to stay in school as long as they are asymptomatic, Harris said.
"If they remain asymptomatic, at the end of two weeks they'll be able to resume school without testing," Harris said. "These are rapid antigen tests so the results back within 15 minutes."
According to Harris, if a student or staff member tests positive using a rapid antigen test, they'll be asked to get a PCR test to verify that positive result.
"Once we get to the point where we do a modified quarantine, we should not see 300 students out of school," he said. "We'll see symptomatic students who are quarantined and positive students who are quarantined."
Harris also said that the district came across a situation where a child pulled their mask down and blew in the face of a staff member. There were also a few cases where a student refused to wear a mask, he said.
"If a child continues to refuse we won't have any other recourse except to have them go home," he said. "If they go home, at that point it becomes an unexcused absence for failure to follow school rules, which may become an attendance issue. If a child pulls their mask down and blows into someone's face or weaponizes an actual COVID positive case, at that point we're talking suspension."
For more information on DNUSD's response to COVID-19, visit their website.
Meanwhile, Sutter Coast Hospital representative Ellie Popadic continued to urge people to get vaccinated, pointing out that most patients being admitted to the hospital with COVID haven't received the shot. Vaccines are offered at the hospital 9 a.m.-6 p.m. Monday through Friday.
Del Norte County Healthcare District representative Mike Young also promoted the agency's Vax to Win program, which offers cash incentives to those who are already fully vaccinated or are just getting their inoculation. Those drawings are held every week, he said.
For more information, click here.
Another community briefing will be held at 6 p.m. Sept. 16. To register click here. To submit questions, email publiccomment@crescentcity.org.
---
SHARE →