---
Jessica Cejnar Andrews / Monday, Oct. 11, 2021 @ 4:48 p.m.
'Where All Of Our Kids Are Seen'; Celebration for Promise Neighborhood Grant Win Set For Tuesday
---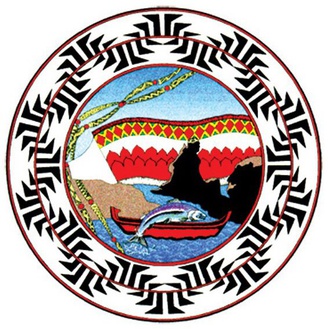 For Alison Ramsay, submitting a successful proposal for a Promise Neighborhood grant on behalf of Del Norte County seemed like a pipe dream.
Ramsay, who, along with her husband, Kevin Malone, is involved with True North Organizing Network, said they only had six weeks to put together an application and submit it to the U.S. Department of Education, which funded the $30 million grant.
Though it was daunting, the Yurok Tribal Council supported the endeavor as did Del Norte Unified School District, the Del Norte Child Care Council, First 5 Del Norte and other agencies. Though the Yurok Tribe is the backbone agency that spearheaded this Promise Neighborhood grant proposal, 17 other community partners were involved.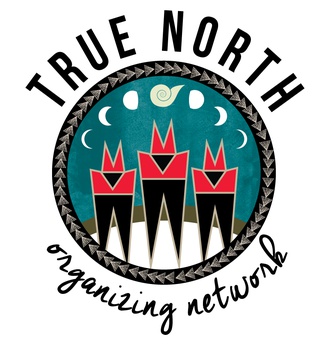 According to Ramsay, just before the six weeks were up, the U.S. Department of Education added another six weeks.
"By then the buzz had created this momentum and people were talking about it and were excited about it," she told the Wild Rivers Outpost on Friday. "We said, 'Well, maybe we can do it.' We were well positioned. We looked at the needs and said, 'Let's go for it.' And (we) presented it to the Yurok Tribal Council and they said, 'Yeah, let's go for it.' I still don't know how we managed to do it."
On Sept. 22, Congressman Jared Huffman announced that the Yurok Tribe's Promise Neighborhood grant application was successful. The grant, consisting of about $6 million a year for five years, starts officially in January, according to Ramsay. At that point, the tribe, True North and their partners will have six months to refine their plan and budget and fully launch next summer, she said.
To celebrate their success, the Yurok Tribe, True North, DNUSD, the Child Care Council and Del Norte County will hold a virtual community event at noon Tuesday. The event will be held via Zoom.
This event will include Yurok Tribal Council Chairman Joseph L. James, Tribal Council member Phillip Williams, Yurok Education Director Jim McQuillen and Del Norte County Board of Supervisors Chairman Chris Howard.
Other speakers include DNUSD Superintendent Jeff Harris, Crescent Elk Middle School principal Paige Swan, Del Norte Child Care Council Director Melodee Mitchell, True North Executive Director Terry Supahan, Crescent City United Methodist Church pastor, Dana Gill Port and Oscar Gensaw III.
"We want to invite people to get involved in the shaping of this," Malone said. "Sometimes people are invited to shape something that's already been shaped. But during the first six months, there's a lot of flexibility for people and community members to get involved and help shape what this thing looks like."
Though the grant will create the Klamath Promise Neighborhood, the funds and programs they create will benefit all Del Norte kids, Malone said.
This includes Del Norte's youngest, enabling them to have access to good preschool opportunities as well as universal home visits for parents of newborns.
At the K12 level the grant seeks to build a network of tutors both in the classroom and at after school program, Ramsay said. Attendance intervention specialists was also included in the grant proposal that could follow up with families to find out what obstacles their children face and how they can help get them to school.
True North also envisions youth and family advocates who can work with first-generation students helping them to build a plan and a vision for college, she said.
Career technical education is also a major component for the grant, both to help youth find local "in-demand careers with living wages," according to True North's grant overview, and to support parents to upgrade their employment options.
The grant proposal also includes creating supports for families, such as a partnership with the University of California, San Diego's Parent University, Ramsay said.
"It's really broad and it's really exciting and everything's integrated," she said.
According to Malone, the Promise Neighborhood initiative grew out of the Obama Administration, but is respected across the aisle. He said the initiative has shown that the intensive school-based approach and saturation of services works.
He said he's hoping Del Norte will be a model and that the Promise Neighborhood will be able to expand upriver into Humboldt County.
"The generosity of the Yurok Tribe to go for this grant and to offer to help all children is a game changer," Malone said. "It's a chance to write a new story together about a future where all of our kids matter. Where all of our kids are seen and all of our kids thrive and succeed."

---
SHARE →