---
Jessica Cejnar Andrews / Monday, Nov. 29, 2021 @ 7:13 p.m. / Local Government
Crescent City Council Tables Mayor, Mayor Pro Tem Selection a Third Time
---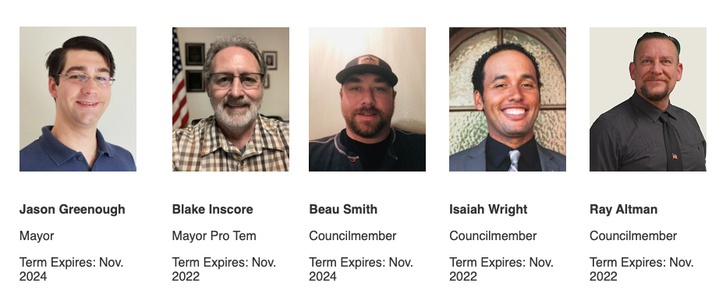 Crescent City Councilors held off choosing a mayor and mayor pro tempore due to absent colleagues for a third time on Monday.
The decision appeared on a special City Council meeting alongside a discussion about the Last Chance Grade Permanent Restoration Project. This time, the absent elected officials included the current mayor, Jason Greenough, and mayor pro tem, Blake Inscore.
With Councilor Isaiah Wright chairing Monday's meeting, he and his colleagues Ray Altman and Beau Smith agreed to table the discussion yet again to Dec. 6.
According to City Manager Eric Wier, at previous meetings Councilors wanted to ensure the entire governing body was present before deciding who would preside over meetings next year.


---
SHARE →